Seminar in Food & Beverage industries – July 2019, HCMC
Following the success of customer conferences in Hanoi and Da Nang, on July 24, NK Engineering and Endress+Hauser jointly organized Food and Beverage industries seminar at Eastin Grand Hotel Saigon. We were extremely honored to welcome 70 customers from different companies and factories to attend this event.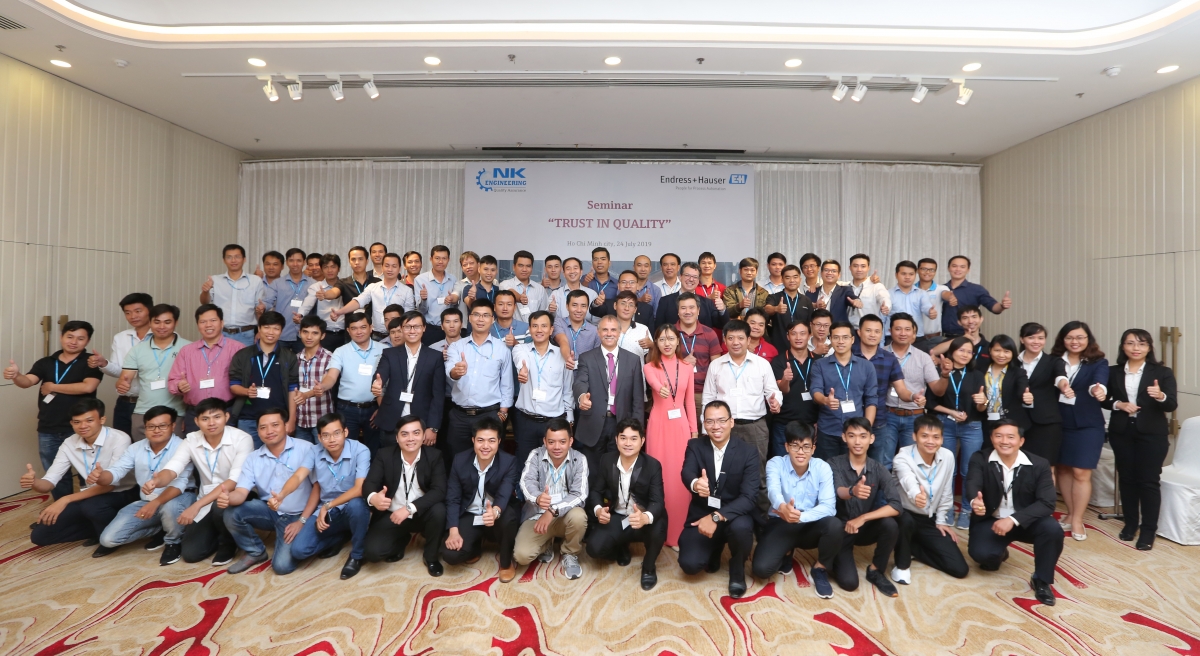 At the beginning, Mr. Matthias Schuetzeberg – Industry Manager of Endress+Hauser Switzerland had a presentation on "Endress+Hauser in Food & Beverage industry". Thereby, informing customers the requirements of hygienic standards from process design, instrument design, CIP / SIP process. Also, customers can use safely Endress+Hauser devices because they are designed to comply with FDA, EHEDG, 3A standards.
After that, Mr. Tran Duy Linh – Food & Beverages Manager, APSC – Endress+Hauser introduced to customers the most advanced technology in current – Heartbeat Technology, which have functions: diagnostics, verification and monitoring. Heartbeat is integrated on flow, temperature, analytical and level measuring devices.
At the same time, Mr. Linh also had a presentation on "Inline quality control". Thereby, Endress+Hauser devices supports to measure quality parameters continuously and accurately such as: density, concentration (Brix, plato, …), viscosity, dissolved oxygen, conductivity, pH … This helps customers optimize production process, control and monitor process easily, while ensuring product quality and cost savings.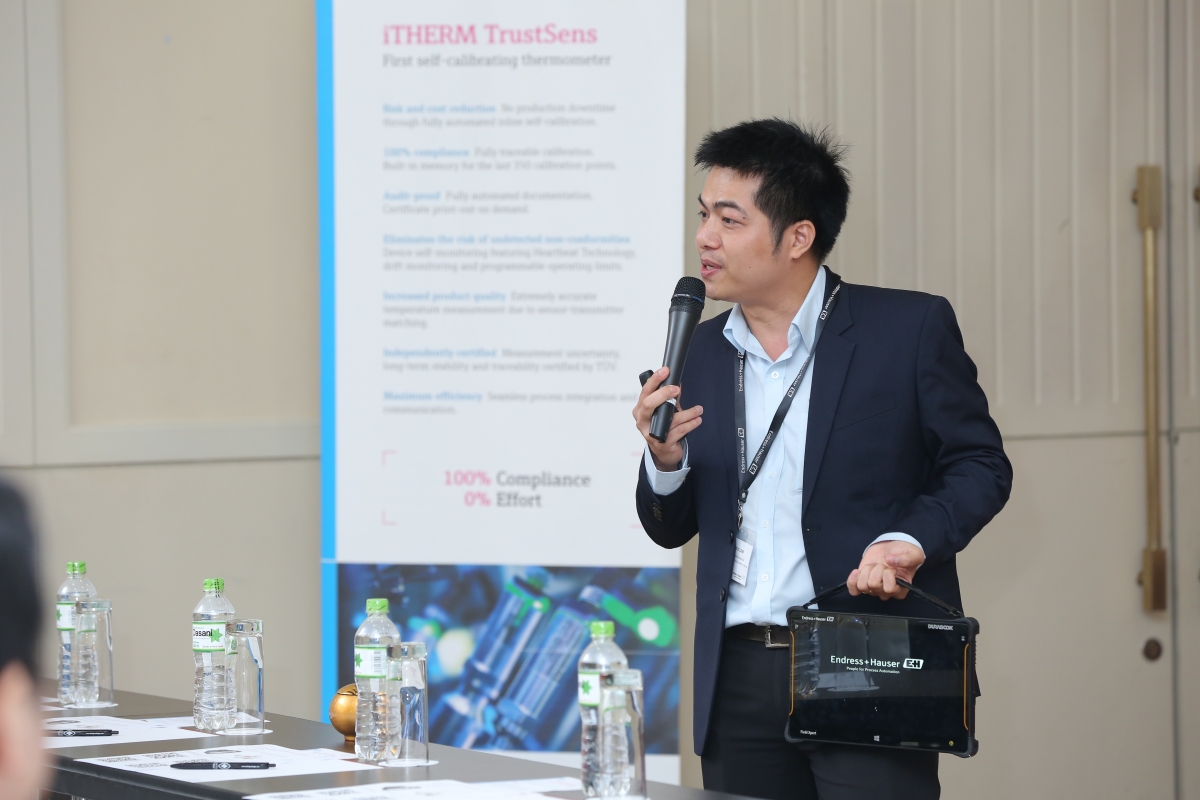 One of the program highlights was presented by Ms. Nguyen Thanh Tuyen – Business Development Manager of NK Engineering. Ms. Tuyen shared about wastewater monitoring solutions in accordance with the regulations of the Ministry of Natural Resources and Environment as well as important updates in the Circular 24/2017 MONRE and Decree 40/2019 Government.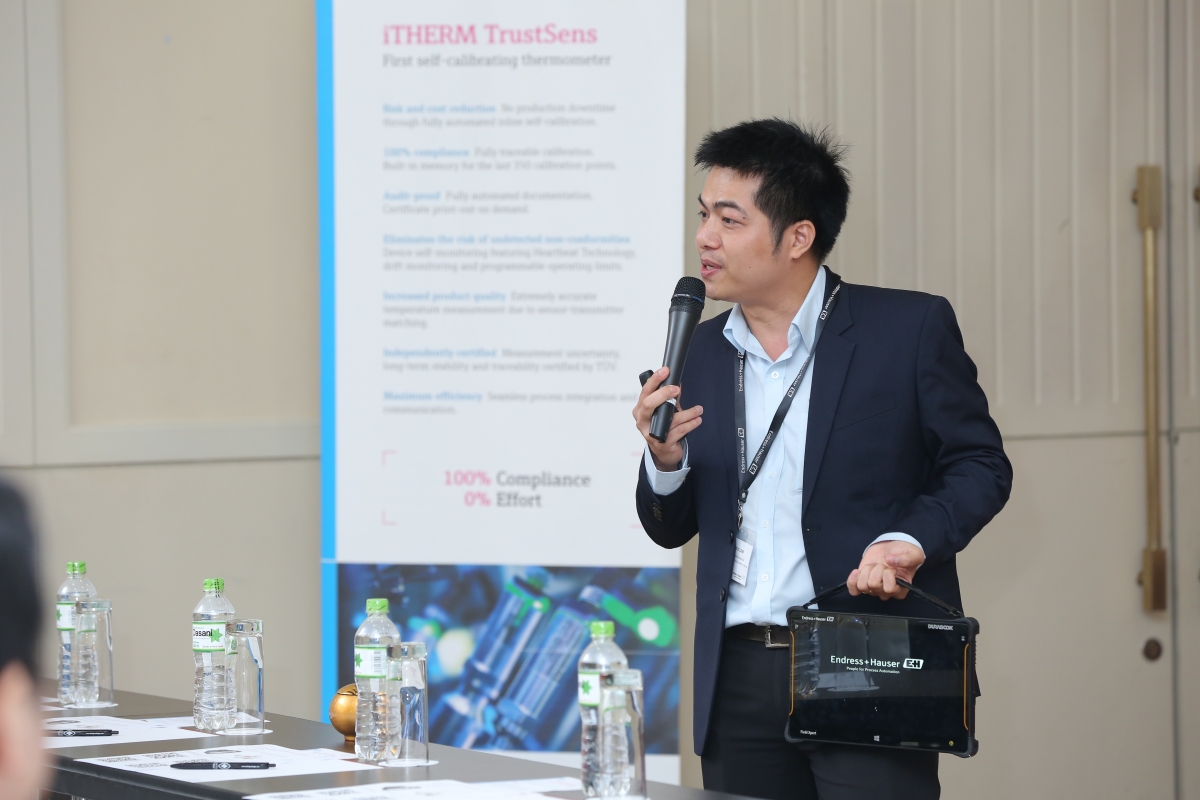 Besides the wastewater monitoring solution, the energy management solution was also a very interesting content. Mr. Pham Van Duoc – Business Development Manager of NK Engineering had shared the concept of energy "W.A.G.E.S" and devices used in energy management and monitoring system, as well as management software for automatic signal transmission to the control room.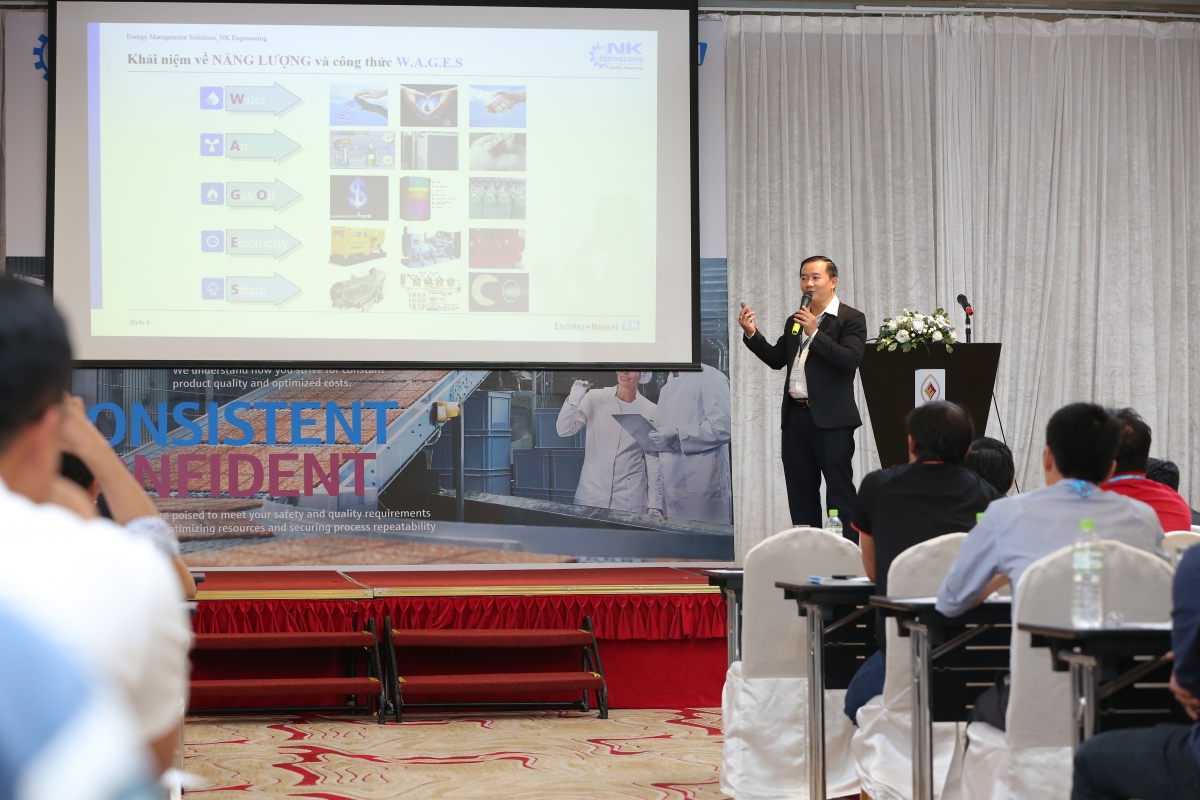 Some other pictures: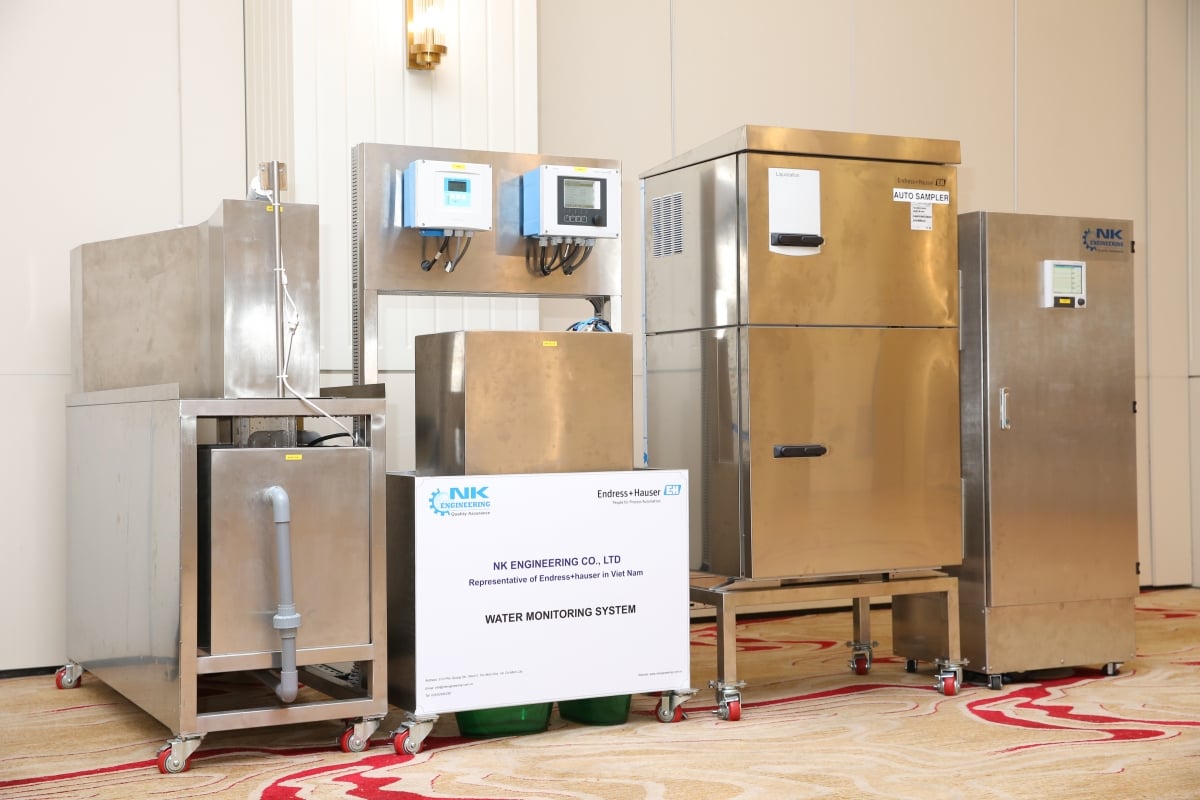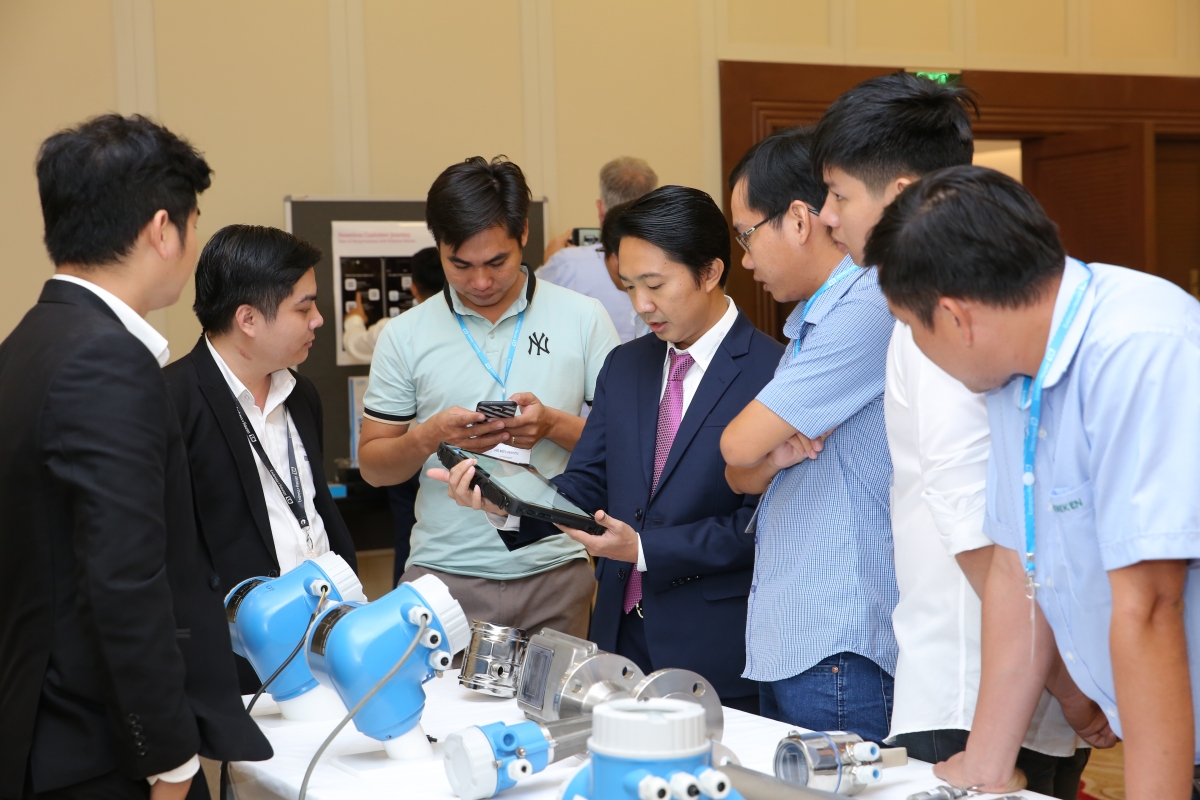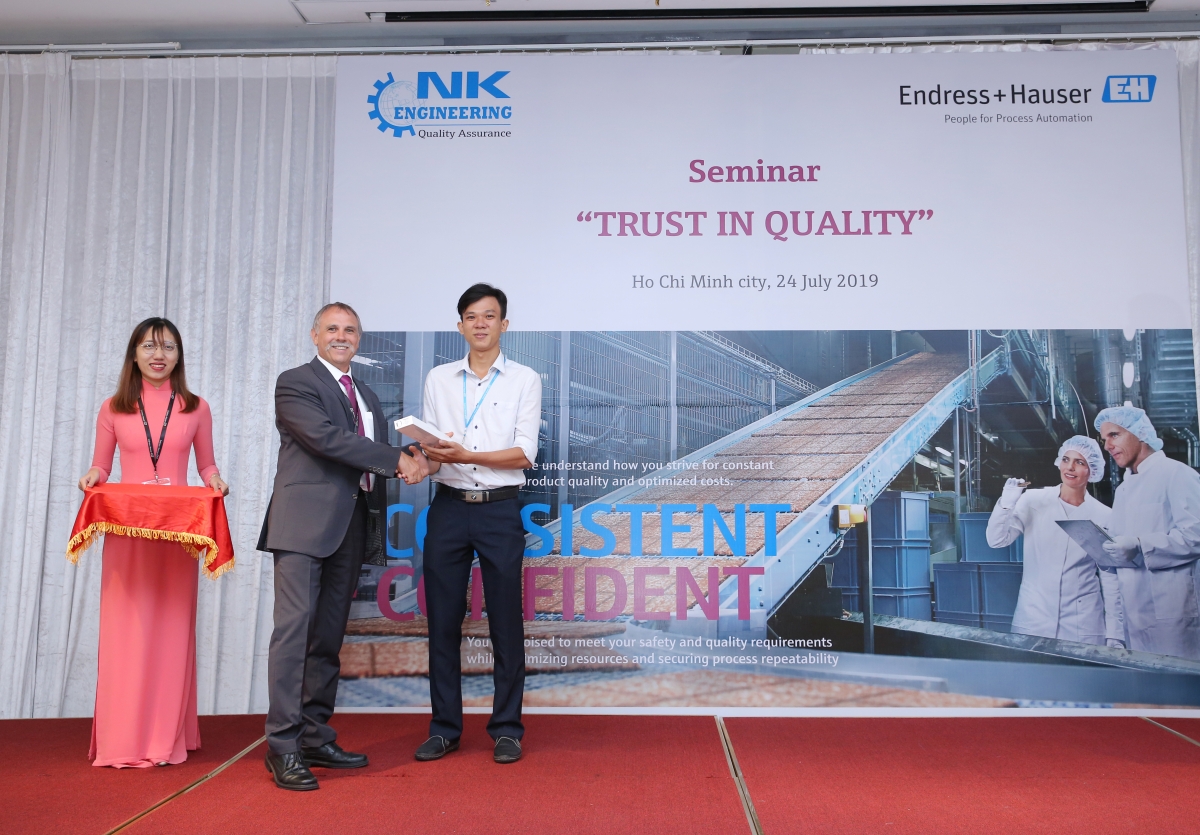 Hopefully, the seminar will help customers have more useful information. NK Engineering sincerely thanks you for your interest and trust in us. Wish you good health and success!