Wastewater quality monitoring system at Xuan Lap rubber factory
Automated and continuous data transmission to Department of Natural Resources & Environment
Dong Nai Rubber Company Limited is one of the best company in the rubber field in Viet Nam. Beside providing large amount of rubber for production and consumption, the problem of wastewater treatment is also paid attention and focus.
Meeting the requirements of the Department of Natural Resources & Environment, NK Engineering has completed the installation and putting the instrument for monitoring indicators: Total Nitrogen, Ammonium, Total Phosphorus and Automatic Sampler in the effluent discharge monitoring system. Install a 24/7 surveillance camera to observe the location of the final discharge tank and the wastewater monitor.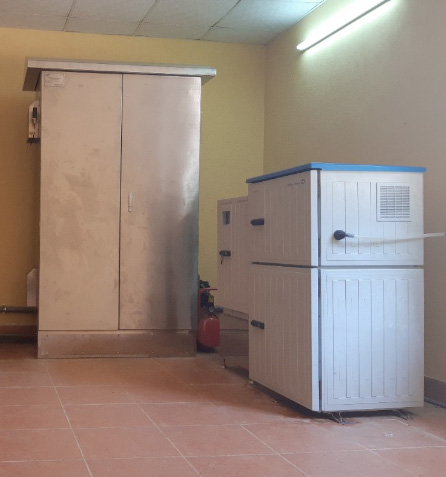 Wastewater quality monitoring system at Xuan Lap
1. The Liquiline System TP analyzer CA80TP offers precise online measurement of total phosphorus and ensures highest process safety. Automatic calibration and cleaning save you operating costs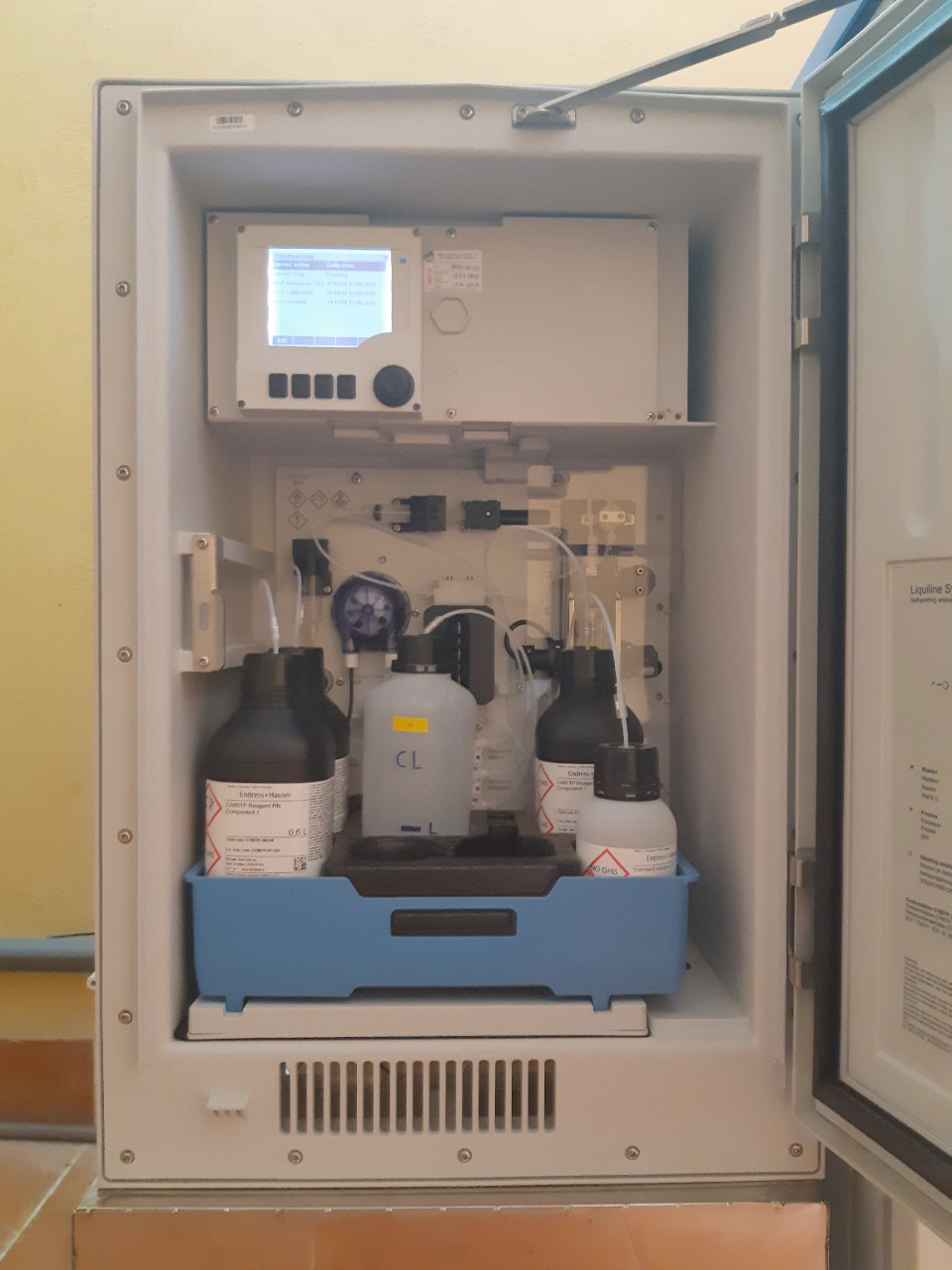 Arrange in Total Phosphorus Analysis instrument
Benefits:
– Molybdenum blue method according to EN ISO 6878:2004 guarantees direct comparability to laboratory results
– Fast and easy process integration
– Safety on the highest level: Software-controlled safety cover for the reactor and all heated parts. Additional safety light barrier prevents overdosing of reagents and sample.
– Combination of reliable sample delivery and high-precision dosing: Peristaltic pumps are able to cope with particles in the sample. Light barriers enable precise, reproducible dosing.
– Enhanced reagent lifetime thanks to optional cooling module
– Easy upgrade of functionality to a complete measuring station – simply by adding modules and connecting Memosens sensors.
2. Automatic Sampling Liquistation CSF48
Automatic Sampling Liquistation CSF48
When any signal exceeds the threshold of effluent output, the controller from the wastewater monitoring station sends the control signal to the Automatic Sampling. The Automatic Sampling collects and stores the wastewater samples.
Depends on the specific needs of each factory, NK Engineering experts will survey and provide the most suitable solution. Please contact us via email at sales@nkengineering.com.vn for further assistance.