CUSTOMER SEMINAR IN OIL & GAS INDUSTRY – APR 2017, HCMC
On 4th April, NK Engineering cooperated with Endress+Hauser to host a specific seminar "Experience the future – here and now" dedicated to Petroleum and Chemical industries at Nikko Saigon Hotel. This event has attracted the participation of more than 50 enterprises producing and trading petroleum, refining and pharmaceutical chemistry throughout the country.
We are acutely aware that Oil & Gas executives have their hands full during the upheaval and need a sustainable development strategy. As companies address these challenges, we saw a number of responses emerging in the upcoming years and offered customers the best solutions to maintain and maximize plant availability – and do it with ever-tighter resources, as well as introduced about Endress+Hauser outstanding features and benefits of the future-oriented measuring technologies.
At the seminar, the guests were introduced and experienced outstanding features of the New Tank Gauging Platform. This is the most advanced product line in the world today for tank management and monitoring systems, with the key products namely radar level measurement Micropilot NMR8x and servo level measuring NMS8x.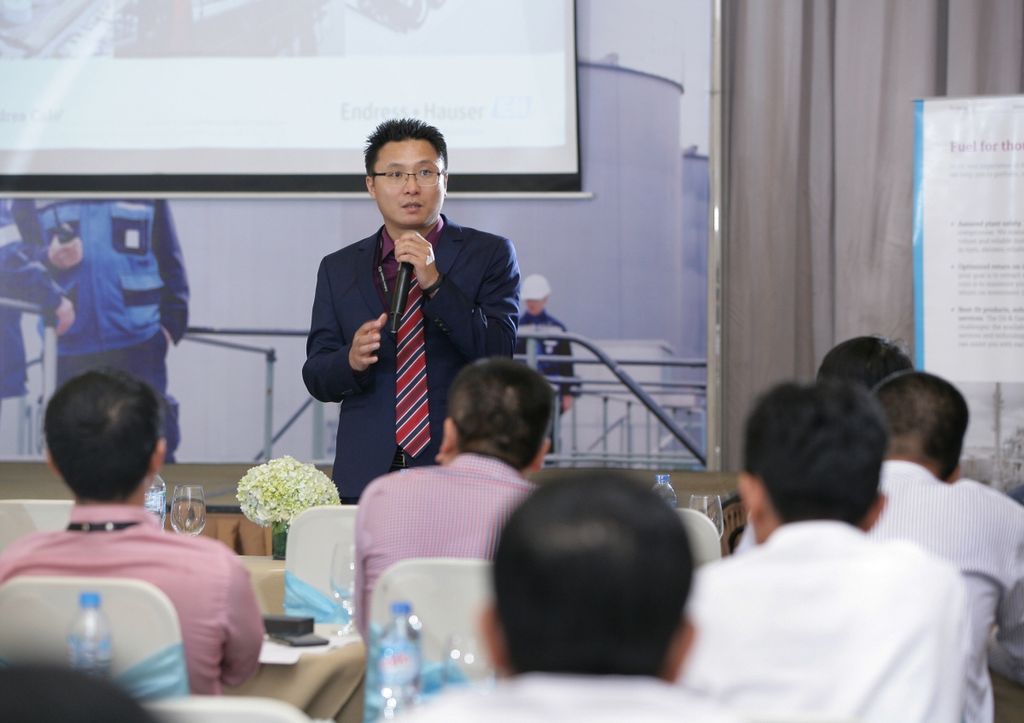 Mr Hai Thuy Ngo – Industry Manager, Endress+Hauser Switzerland
The new operating principle of the NMR8x is FMCW, the world's first flow measuring principle using operating frequency of 80GHz, high accuracy up to ±0.5mm and integrating Modbus output module for connection with the system in the control room easier. Particularly NMS8x, in addition to the superior features of NMSx, this new product line is also integrated as a module to simplify the convenience of installation, operation. NMS8x is currently holding the world's highest accuracy of ±0.4mm.
Furthermore, experts from Endress+Hauser Switzerland have exchanged and shared their practical experience in developing customized tank management solutions for each enterprise, from the selection of measuring equipment, set up management system through the web-server interface to accurately determine the amount of fuel in the tank, alarm overfill, reduce the risk of fire and increase safety in all activities.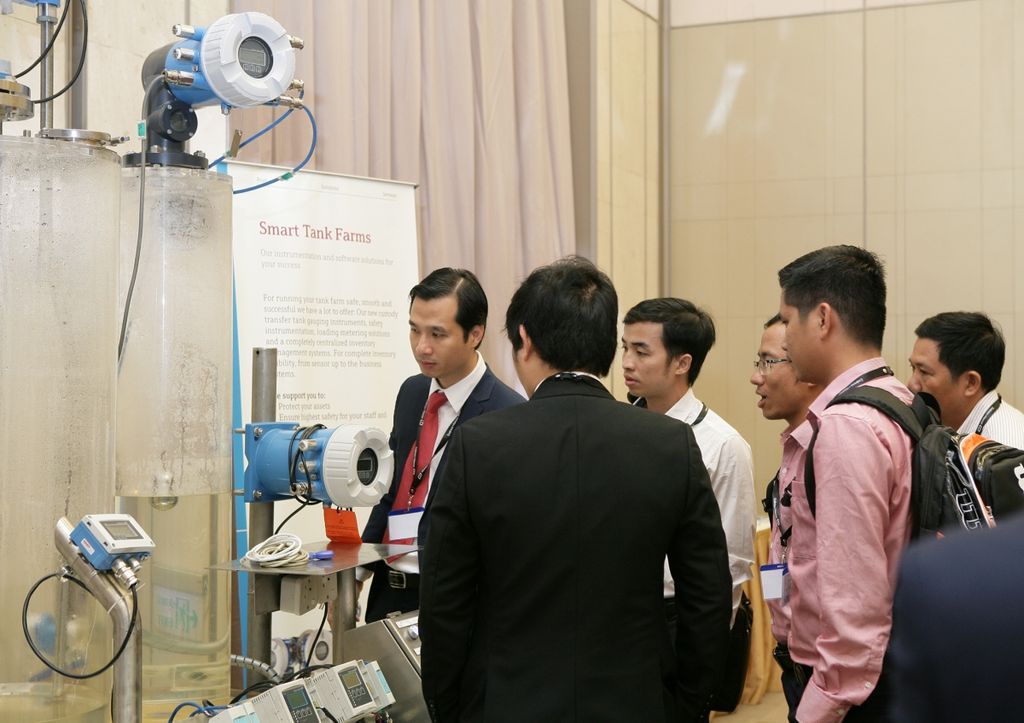 Demo Tank Gauging System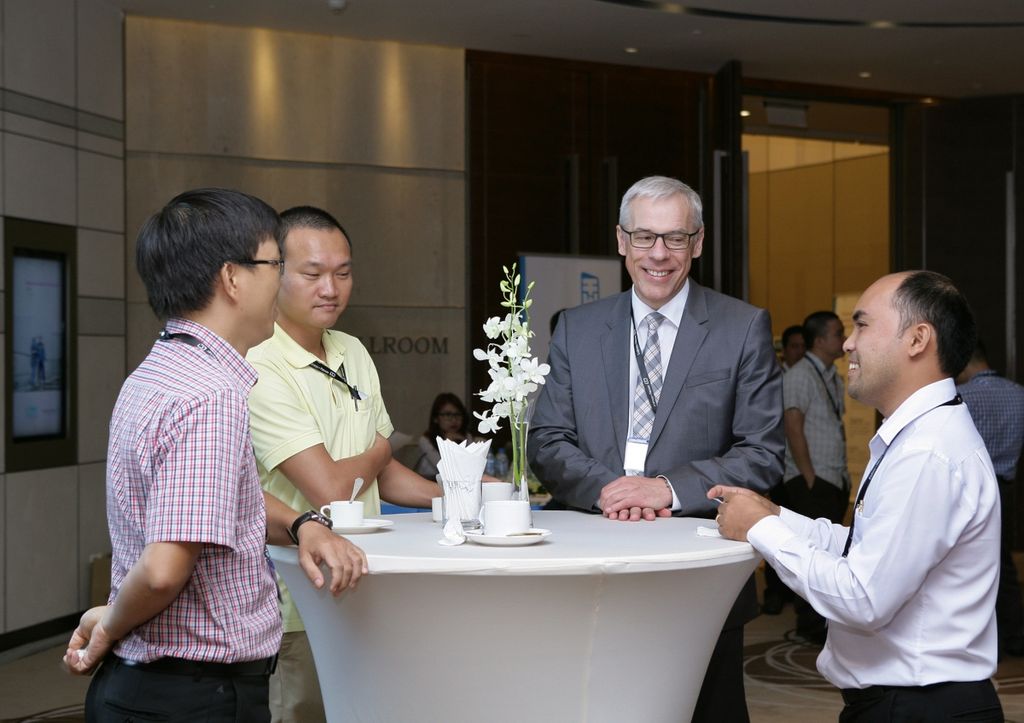 One Ipad Mini4 for the lucky customer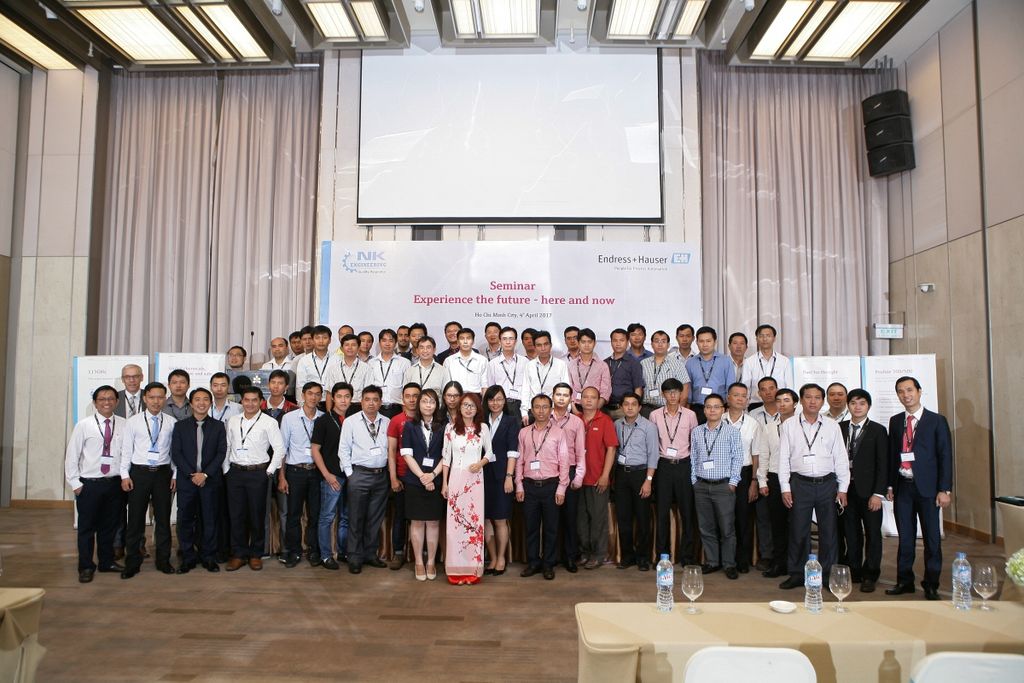 More than 50 companies attended this event

In an industry as diverse as O&G, it is no surprise that there is no one-size-fits-all solution, however, we believe technologies will continue to play an important role in the whole process. Through this event, we hope the information provided will support your business development efficiently.
Once again, we thank a lot and see you in our next events. If you have any question, please kindly contact sales@nkengineering.com.vn for more assistance.