ICROPILOT RADAR DEVICES WITH 80GHZ TECHNOLOGY
At present, everybody is talking about the highest radar frequencies in the industry. But the real issue is finding the best fitting frequency for each application. In order to accomplish that, Endress+Hauser finds a common wavelength, namely 113GHz – Micropilot radar devices, as the right answer for any application with the appropriate radar frequency, so that we do not have to enter into any compromises.
Endress+Hauser has launched Micropilot NMR81, the first highly accurate instrument with 80GHz technology for the oil and gas industry. In 2016, the company has added Micropilot FMR6x to serve other industries. They are the first 80GHz radar devices to be developed according to IEC 61508 and fulfill even the strictest safety requirements. These allow the continuous non-contact level measurement of powders and granular bulk solids in high silos, bunkers or stockpiles, especially with many obstacles long measuring range and buildup-forming media.
Micropilot FMR6x portfolio

The use of the high frequency of 80GHz brings several advantages to the table. This allows installation on tall solids silos up to 125m with an accurate measuring result of up to ±0.5mm based on the highly focused 3° beam angle.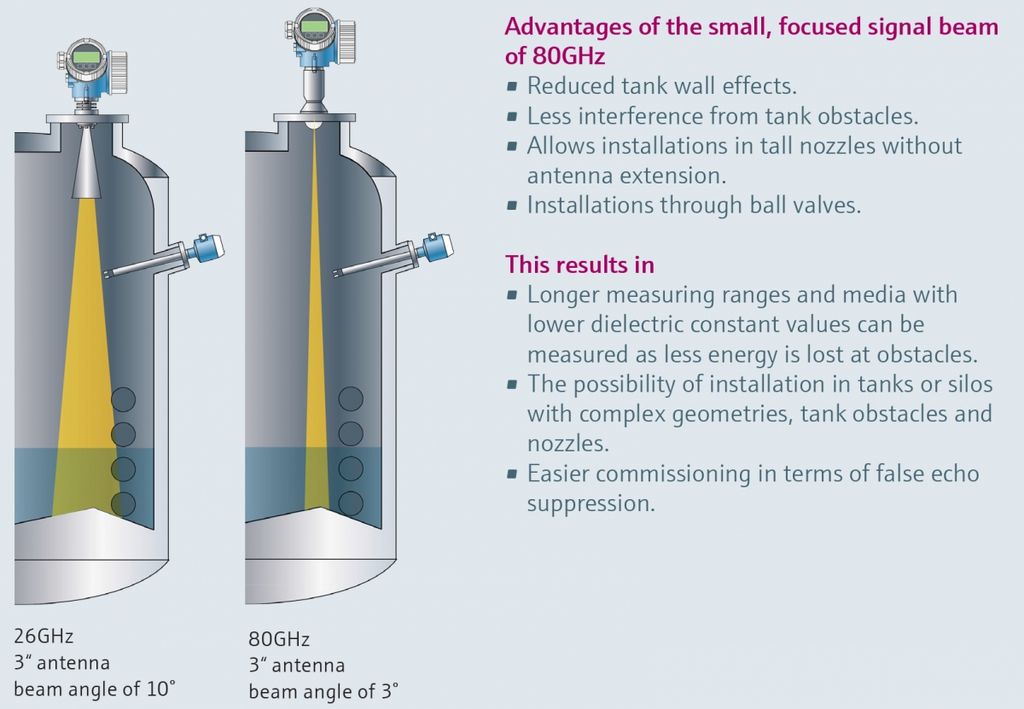 Highly focused 3° beam angle

In conical tanks of EWOS plant, for instance, NK Engineering applied these advantages of Micropilot FMR67 to measure the volume of fish feed, and then sort out the best solution for upgrading the process control. EWOS® is a long-time leader in the international aquaculture industry, with a well-earned reputation as a trusted feed supplier. Backed by Cargill's world-class knowledge of nutrition formulation, global supply chains, and risk management, EWOS offers deep expertise in aquaculture nutrition, combined with groundbreaking research into fish health and sustainable innovations.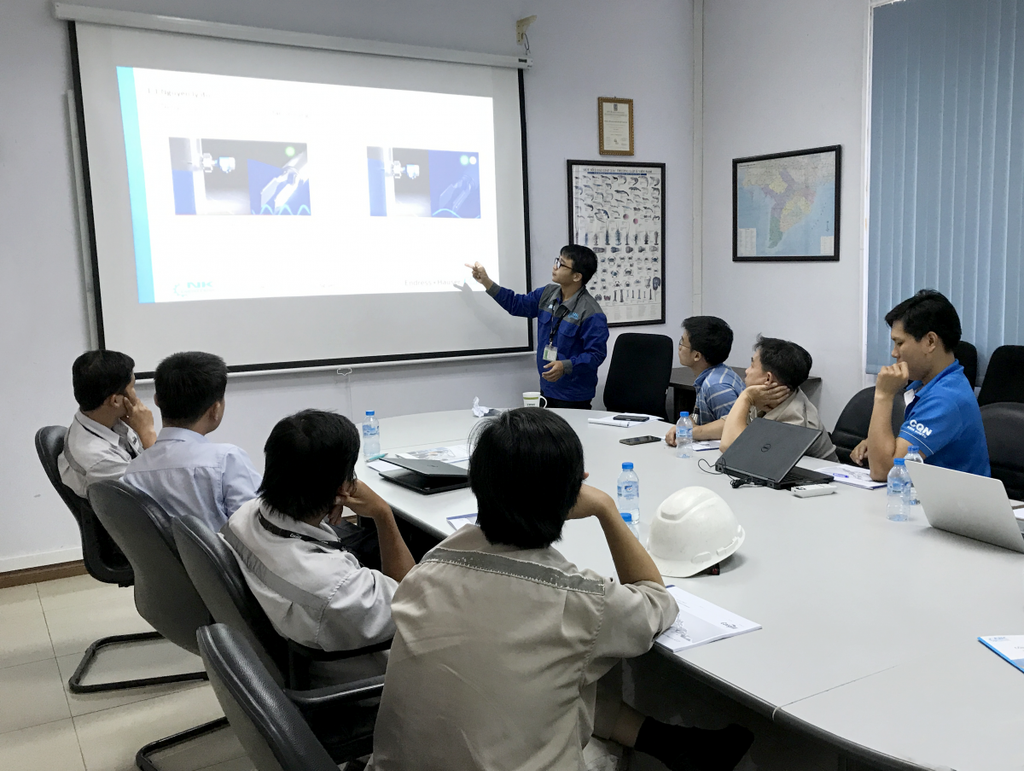 NK Engineering in the meeting with EWOS's engineers
At EWOS plant, storage tank levels are currently being measured manually. FMR67 installed into the conical tanks will increase the availability and productivity of the plant and reduce the engineering effort via easier integration of the 80GHz radar into the process. A beam angle of just 3° is achieved with this, making measurement more certain and reliable. It avoids tank wall effects or tank obstacles and allows installations in tall nozzles without antenna extension. Due to its particularly good signal focusing and high measuring range, FMR67 can detect poorly reflecting bulk solids reliably, even at a distance of 125m.
In addition, featuring Heartbeat Technology™, FMR67 enable easy integration of diagnostics, verification and monitoring functions into EWOS control system, supports cost-effective and safe operation over the entire plant life cycle.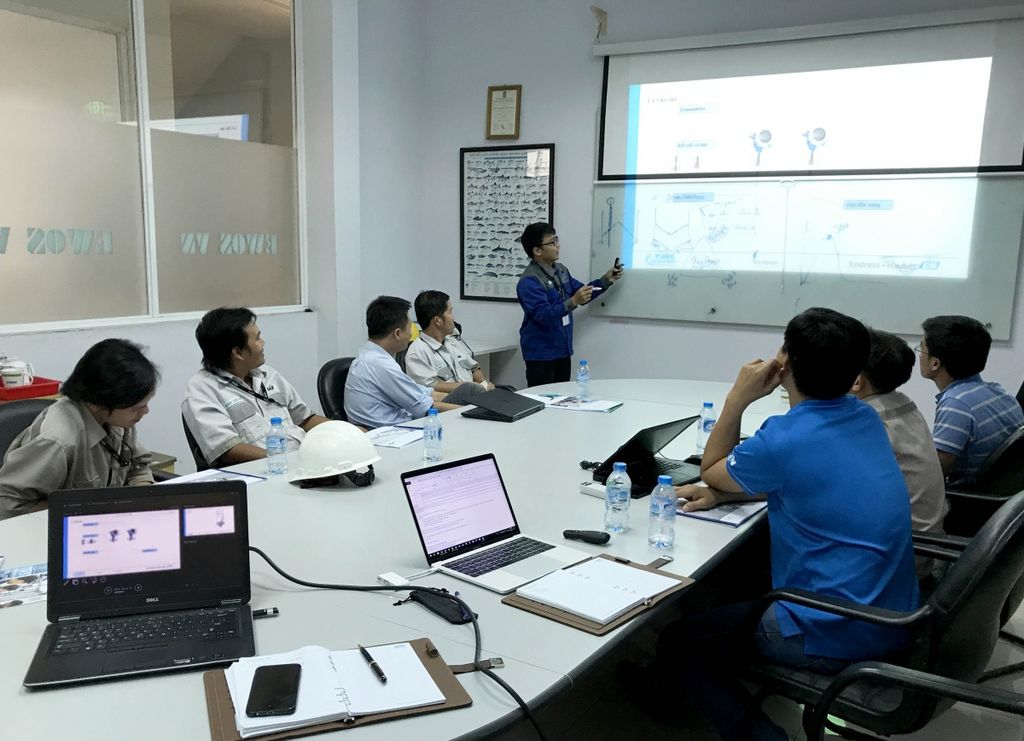 The advantages of FMR6x for EWOS plant
Our wide range of radar devices is designed specifically for level measurement of liquids and bulk solids. Please contact us at sales@nkengineering.com.vn for further information.