SEMINAR "NEW CUTTING-EDGE TECHNOLOGIES FOR YOUR PLANT OPTIMIZATION"
Seminar in Food & Beverage industries in Central Vietnam
With the explosion of the industrial revolution 4.0, control and automatic devices are widely used in almost every field of life. Accordingly, inventions with automatic techniques bring to many benefits such as: ability to replace people to perform difficult tasks; assist people to solve urgent or unsafe issues; saving time and energy…
Therefore, Endress+Hauser (E+H) experts constantly improve and upgrade instruments as well as create unique technologies with high applicability in many different industries. The new technologies help customers optimize the manufacturing process.
With the aim of bringing to customers the latest information on advanced technologies and instruments of Endress+Hauser Group, on March 20th, NK Engineering cooperated with E+H to organize seminars in Food and Beverage industries in Danang city.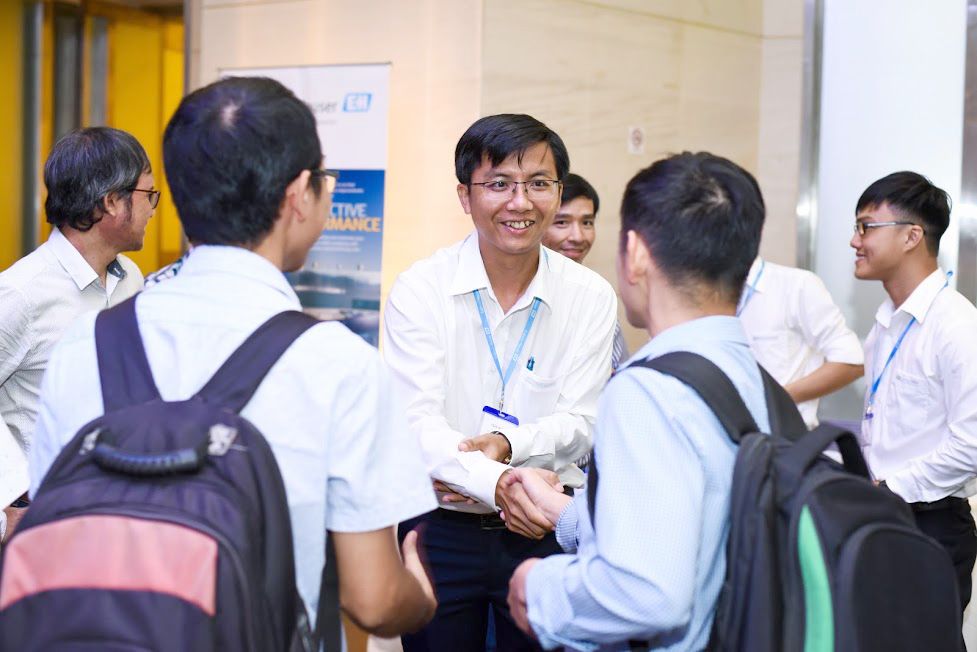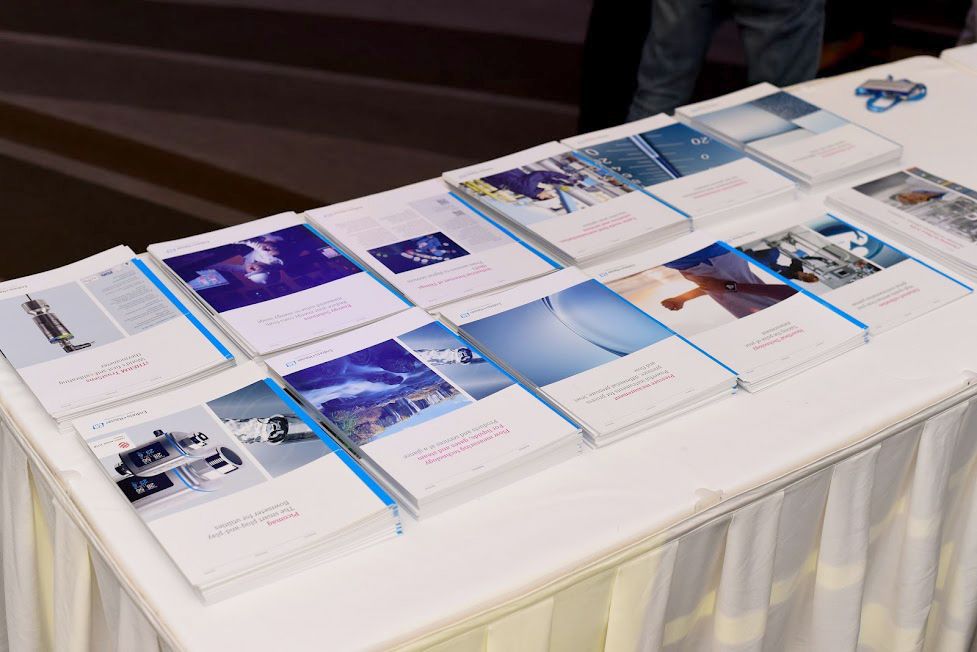 The program covered the following topics:
– New generation of flowmeters: New Proline and Heartbeat Technology
– Advanced technology in liquid analytical instruments: Memosens and Heartbeat technology
– Water/ Waste Water Monitoring Solutions
– Self-calibration in temperature measurement: Mission Impossible?
– Industry Internet of Things in Endress+Hauser
– Value Added Services
– Energy Monitoring Solutions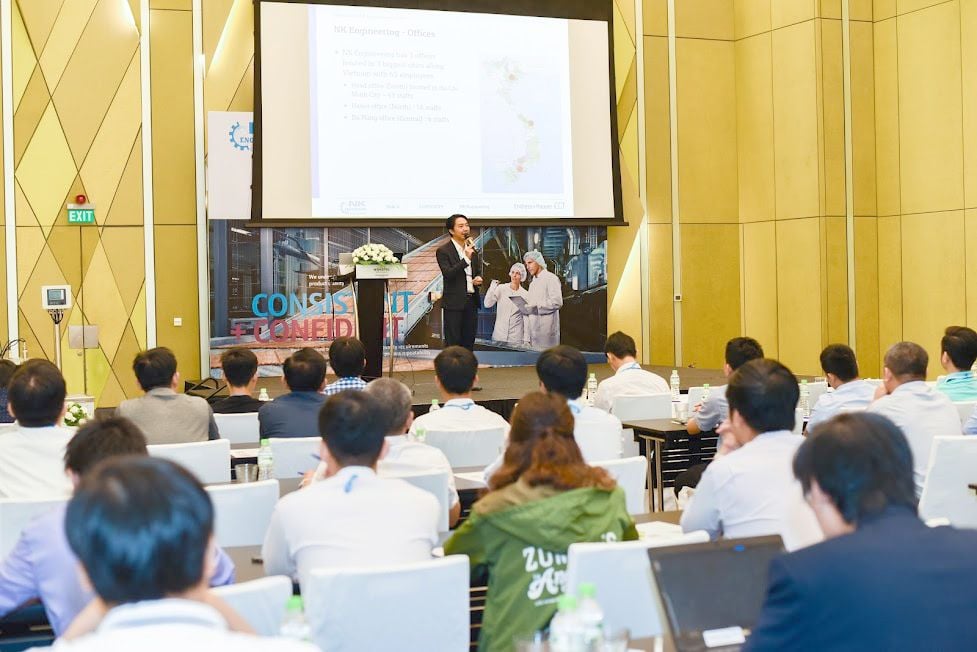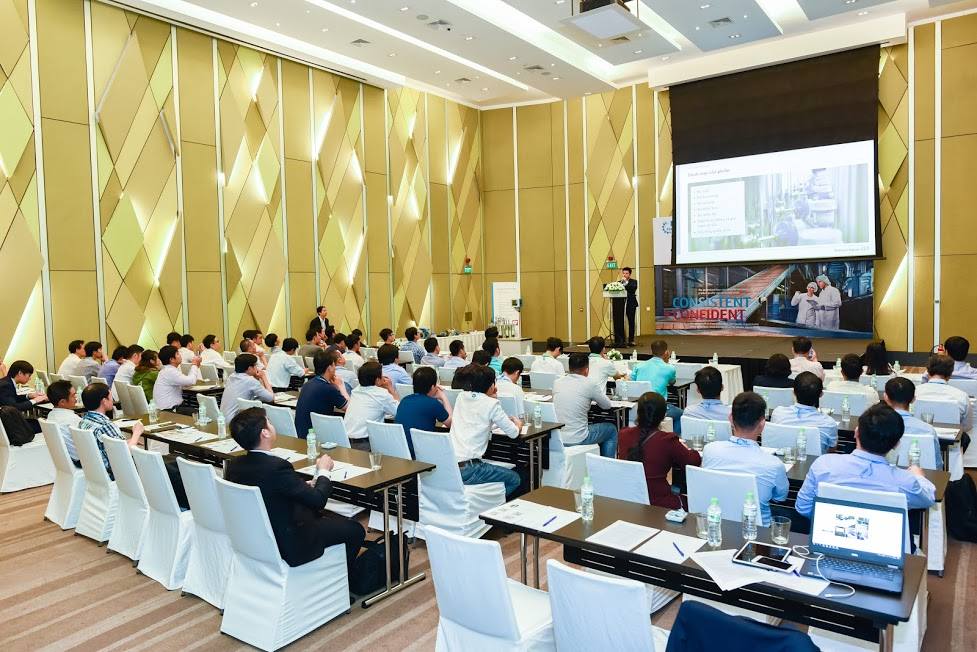 Opening the main program, Mr. Tran Duy Linh – Regional F&B Business Manager, Endress+Hauser Asia Pacific Support Center – had a presentation on new updating and improving technologies. These technologies are applied in New Proline flowmeters that are a new version of Proline 2 series. The new instruments have plenty of advantages and new options such as: Heartbeat technology, webserver, integrated Historom… Especially, customers can continuously diagnose, verify and monitor the health status thank to Heartbeat feature without pausing the system.
After that, Mr. Le Minh Huy – Service Manager of NK Engineering – introduced about Memosens technology integrated in liquid analysis instruments product lines. The Memosens technology increases the accuracy of the instruments by converting data into digital form and transmitting directly from sensor to transmitter by non-contact technology. In addition, Heartbeat technology is also integrated into the liquidline to diagnose the operation status of each sensor. This helps customers easily fix errors and maintain instruments.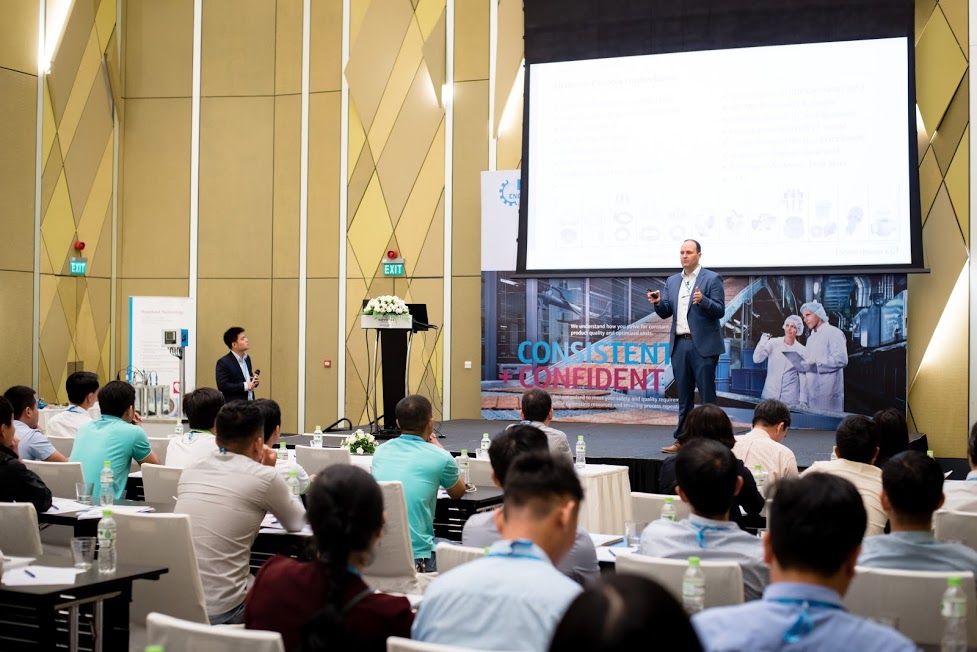 Particularly, we had Mr. Juergen Ganzmann – Industry Manager of Endress+Hauser Consult, Switzerland – who introduced the temperature measuring instruments with automatic calibration capability, also known as iTHERM TrustSens. The device has ability to self-calibrate at 118 degree Celsius point thank to using ceramic technology integrated into the sensor to become standard electrodes. Calibration data can be stored into the device and read through Endress+Hauser Fieldcare software. Thereby, it significantly reduces the level of risk and avoids having to pause process and cutting down on calibration costs compared to the traditional calibration.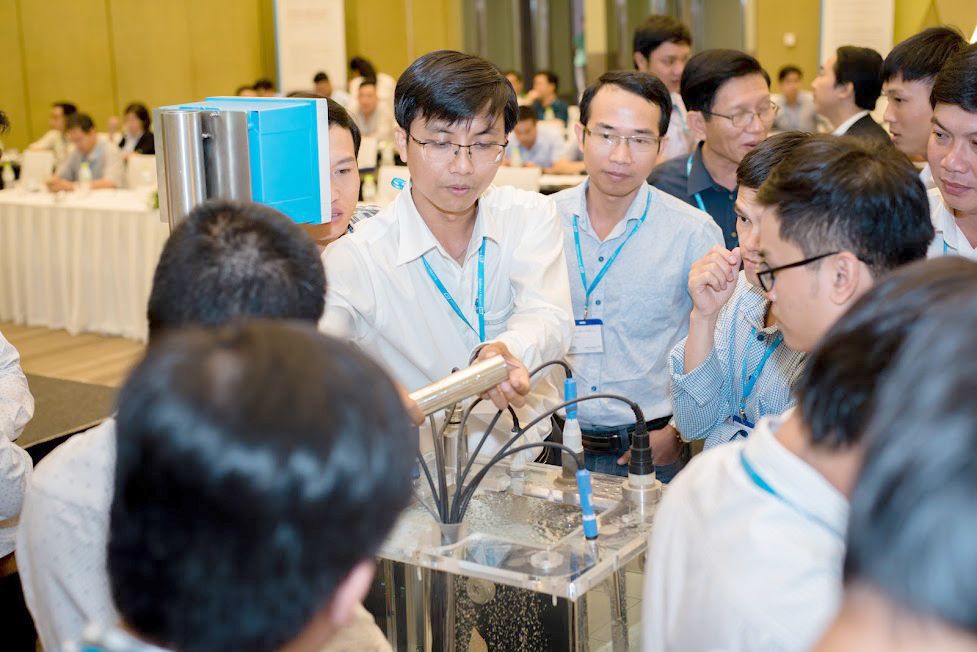 Finally, Mr. Tran Van Tot – Head of Danang Office of NK Engineering – also brought a lot of useful information in the presentation about waste water and energy monitoring solutions. Based on the measurement instruments of Endress+Hauser, NK Engineering has designed comprehensive solution packages depending on each plant's characteristics to optimize the process and reduce system costs.
Besides the presentations, the program also has fun and thrilling gameshow, minigames to help customers relax and review the contents of the seminar.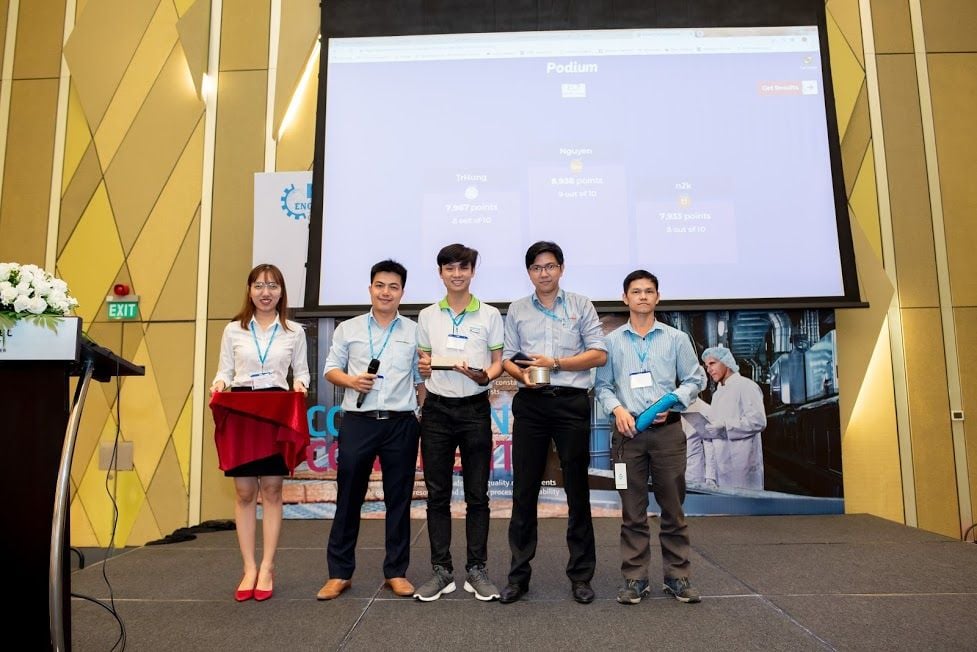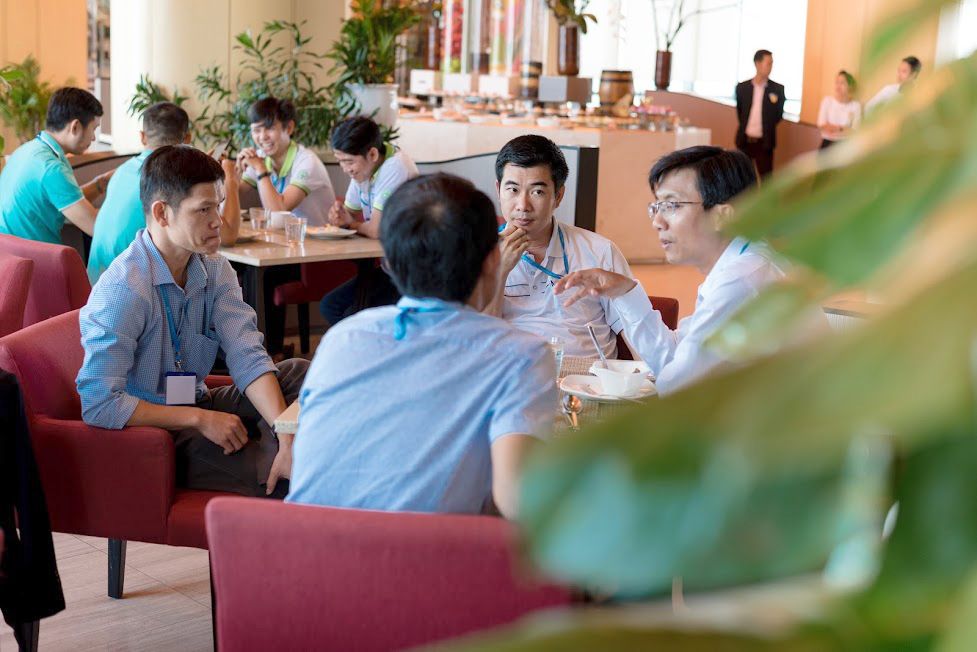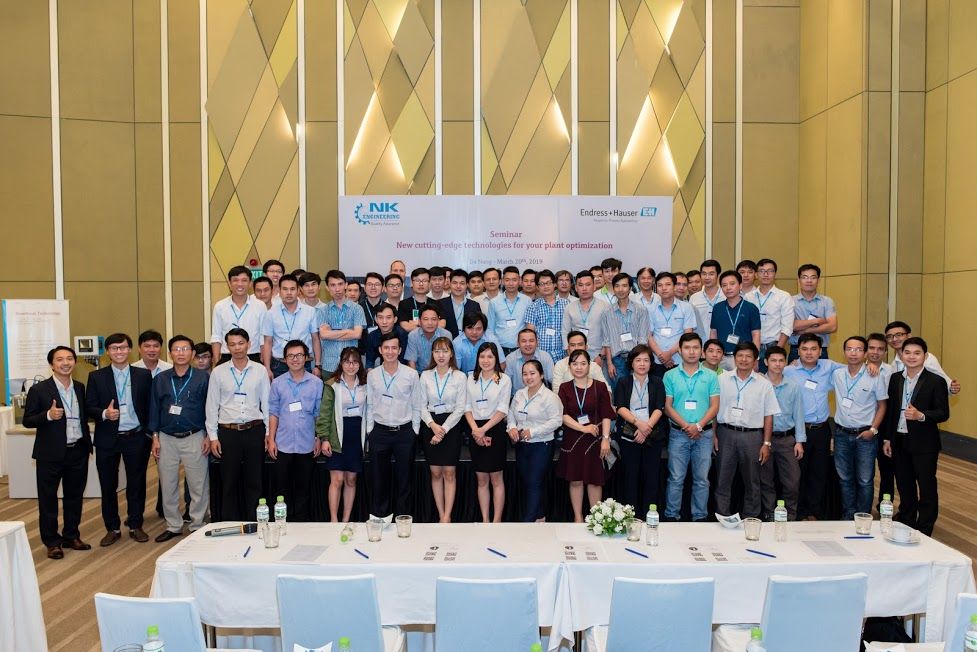 We hope this workshop brings useful and practical information to you in building appropriate strategies. If you have any questions please contact us at sales@nkenegineering.com.vn for more assistance.