NK ENGINEERING CO., LTD – REPRESENTATIVE OF ENDRESS+HAUSER IN VIETNAM
NK Engineering Co. Ltd, the representative of Endress+Hauser in Vietnam, was established by excellent professional engineers with over 15 years' experience in providing instrumentation and automation solutions. We offer comprehensive process solutions for flow, level, pressure, analysis, temperature, recording and digital communications across a wide range of industries, optimizing processes with regards to economic efficiency, safety, and environmental protection.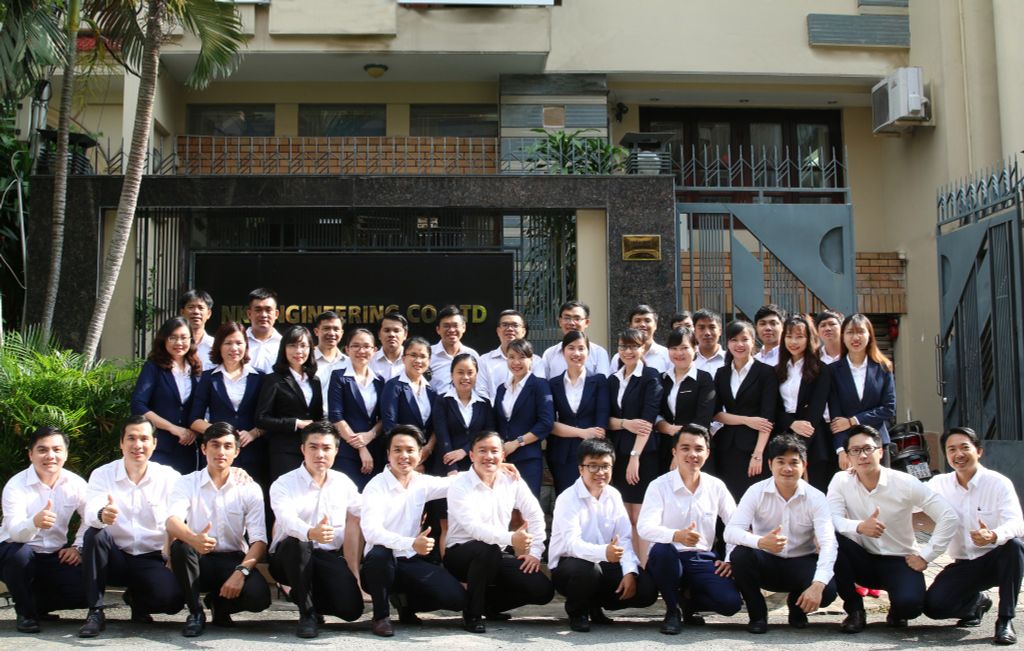 Over the last five years, we are the fastest growing organization and we are constantly evolving and developing alongside our clients'.
NK Engineering works closely with the chemical, food & beverage, oil & gas, life sciences industries. We support our customers with automation engineering, logistics, services, and solutions. We know how that the best support and industry partnerships are achieved through not only being experts in process measurement but also in your specific industry requirements.
Besides well-known brands throughout Vietnam, NK Engineering Co., Ltd is a quite new brand in the market of instrumentation and process automation but has proven its potential and endless efforts with the position of Top 50 Automation Typical Brand in Vietnam 2015. NK Engineering has also been honored as the largest sales partner of the Endress+Hauser Group in the Asia Pacific region during 3 consecutive years.
All NK Engineering's engineers have trained at the plants of Endress+Hauser in Europe annually and are certified to carry out technical services in accordance with the international standards.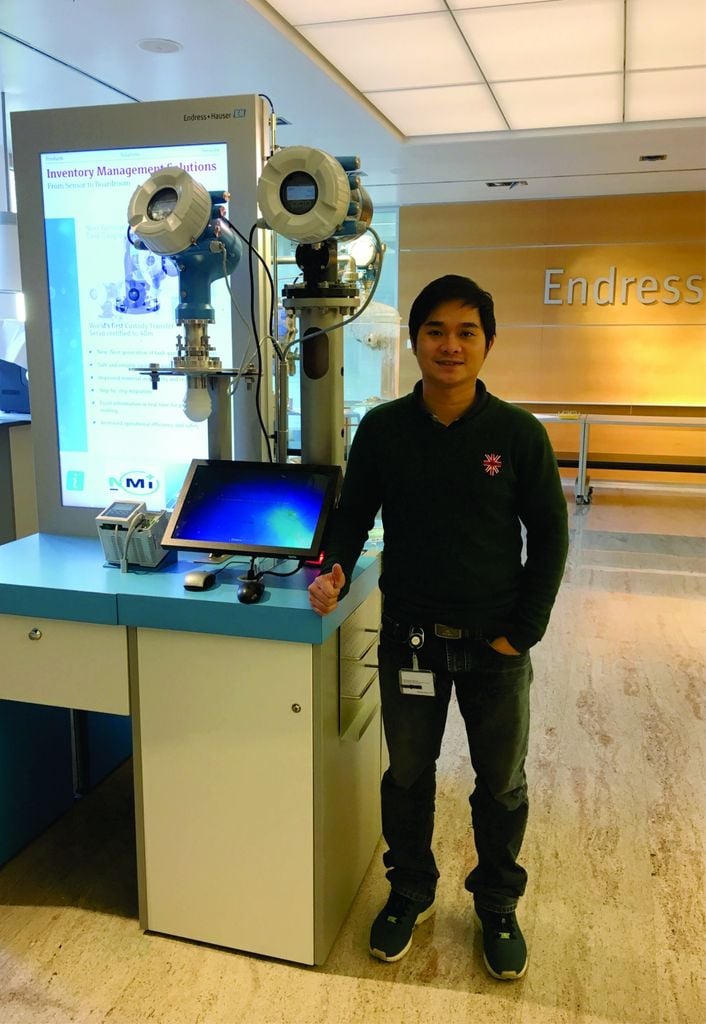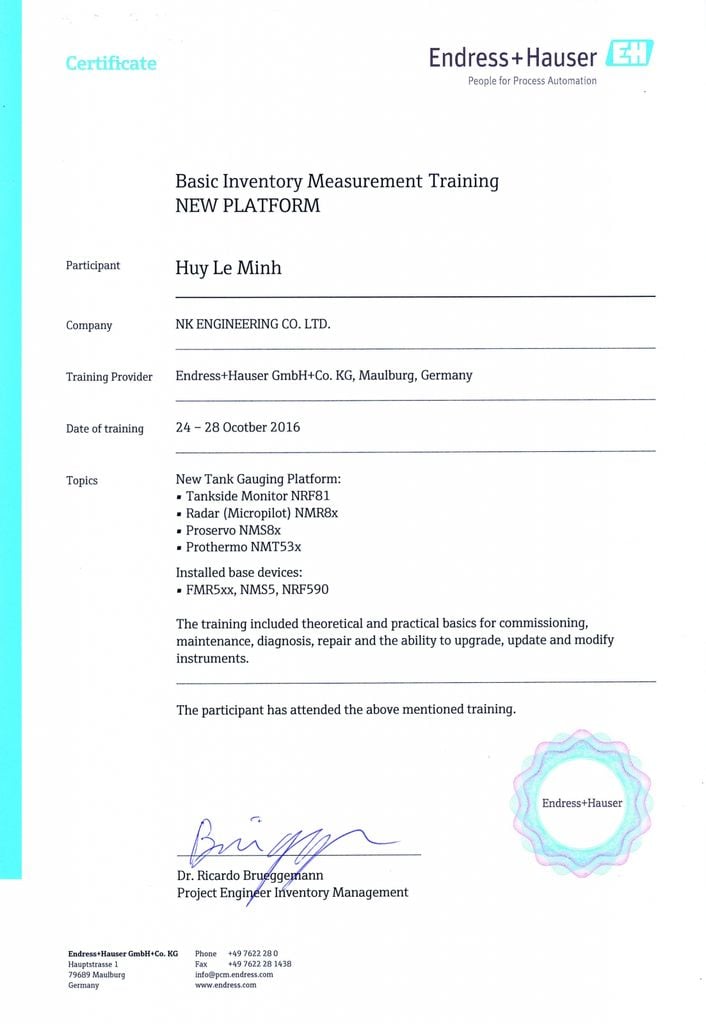 Technical training and certificate from Endress+Hauser
At NK Engineering, we believe in adopting responsible business practices that create positive change in society. We wish to contribute to the community in which we operate in a meaningful and positive way. As such, our vision is to implement a corporate responsibility program that is sustainable in the long-term and has a positive impact on our company and the community.