Flow Measurement Solutions
Trusted application expertise for enhanced performance, operational and financial benefits
Endress+Hauser Flow Measurement Solutions can be used in petroleum depots in the following areas:
– Ship loading
– Truck loading
– Blending products
The heart of flow measurement system is flow meter using the Coriolis principle with the application range is from a few millimeters to 16 inches (the world's largest diameter).
For decades, Endress+Hauser has been building and constantly improving high-tech Loading Metering Skid (LMS) for standardized quality statements. Loading Metering Skids are a certified solution for custody transfer of light hydrocarbons including gasoline, diesel, jet fuel and marine gas to and from tanker trucks, rail cars and ships providing you with a wealth of benefits:
– LMS unit with MID (Measuring Instrument Directive) approval guarantees custody transfer standard
– Easy installation and commissioning due to complete engineered and assembled skid
– Fully compatible and upgradeable with the Endress+Hauser Terminal Management Solution
– Enhanced accuracy and correct mass delivery or volume provided by our high-quality Promass
– Lowest maintenance cost based on wear-free measurement compared to mechanical meters
– Minimize the cost of recalibration thanks to the long-term stability of Coriolis meters
– Lower pressure loss than PD (positive displacement) meters which results in a much faster loading/offloading time.
We are at your full availability to also develop customized versions to cover different applications (e.g. heavy oil) and processes (e.g. high or low temperature) as well as different specific approvals or specification requirements (e.g. UL, CUS, GOST etc.).
1. Ship Loading Solution
In ship loading applications both parties are keen on getting reliable and fast transactions no matter the product or process conditions. The terminal or depot companies are either receiving or selling the product, as well as the ship companies receiving or buying it.
For this sector, Endress+Hauser provides the highest efficiency and accuracy skid with their Proline Promass X Coriolis meter at the heart of this system. With the diameter of flowmeter up to 16 inches, we are able to meet all requirements of import-export management for customers throughout the country. Our know-how and experience allow us to provide you with a full solution skid-mounted and certified-for-custody transfer application according to international standards or specific local standards.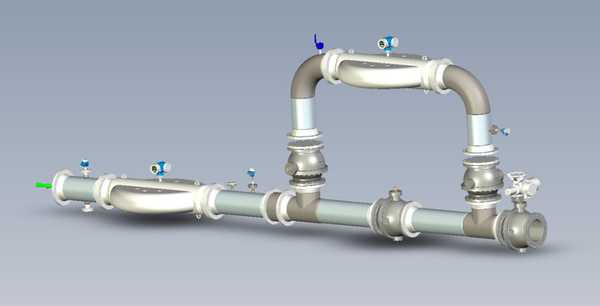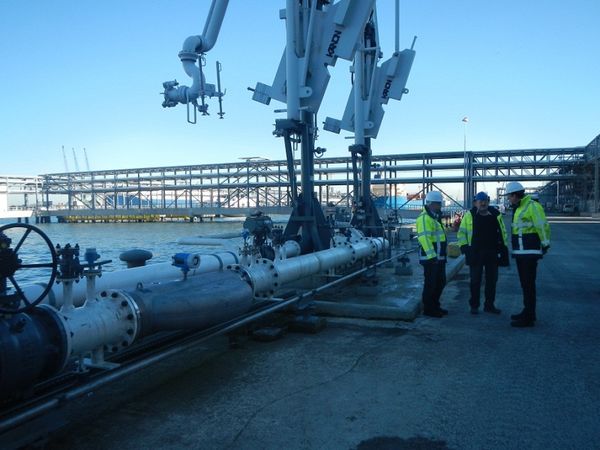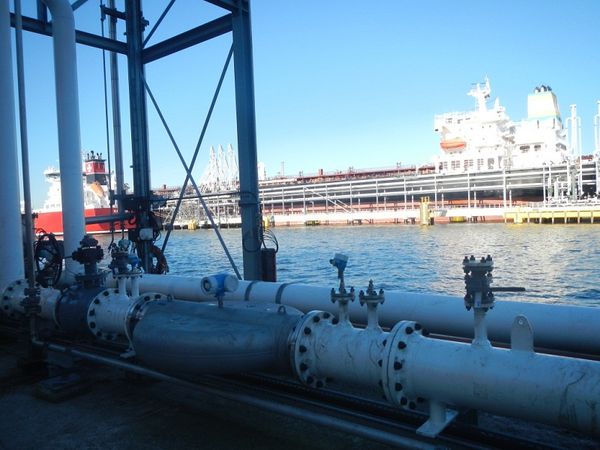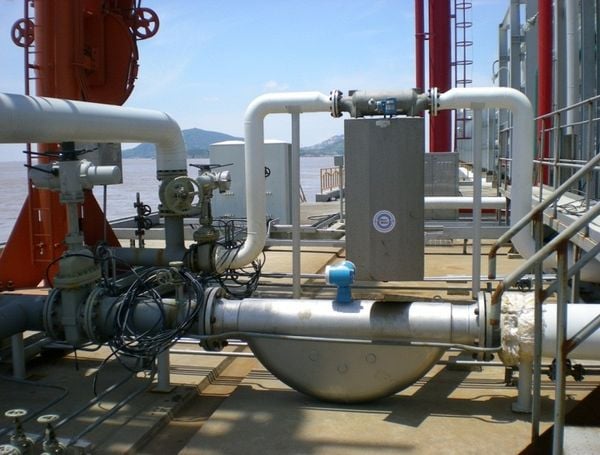 2. Truck Loading
In oil&gas or chemical terminals/depots, high-value products such as light hydrocarbons are received, purchased, stored, treated, distributed and sold. This means each transaction is executed with a minimum amount of uncertainty. Safety, accuracy, robustness, data reliability and data consolidation are a must have.
In response to ever-growing demand for automated shipping, Endress+Hauser, with the experience of hundreds of truck loading applications around the world, have designed standardized Loading Metering Skids (LMS) for truck and railcar loading applications based on their world-renowned Promass flow meter. In comparison to mechanical PD meters, our Promass offers a direct mass output. Furthermore, due to simultaneous density and temperature output we are able to give a volume output at the same time. What means the solution is open for the future as the trend clearly will go from volume to mass billing for light hydrocarbons (e.g. as already in place for LPG).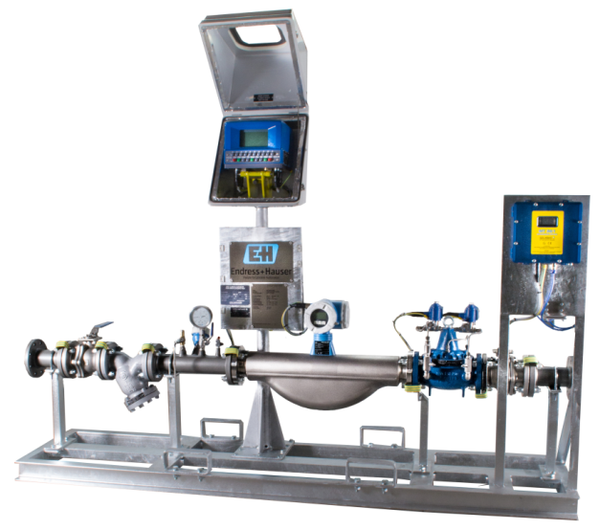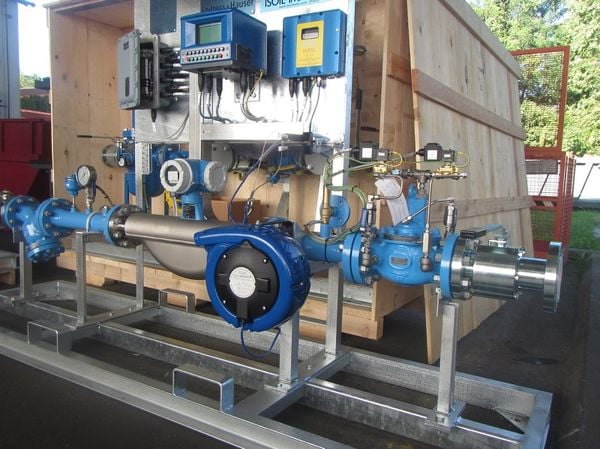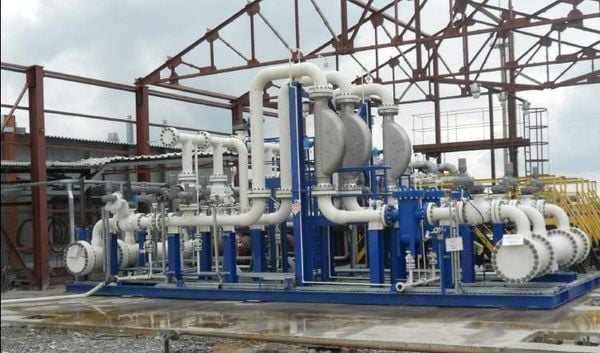 The skid includes a Promass Coriolis mass flow meter, batch controller, grounding system, temperature sensor, digital start-stop valve, Y-strainer, isolation valves, frame, piping, an Ex d junction box, and other associated components. You have the choice for horizontal or vertical installation (incl. loading arm) and the use of optional air eliminator. The solution will come automatically with the European MID approval (no on-site verification required). The open and standardized interfaces allow smooth integration to the Endress+Hauser or other vendors Terminal Management System. Due to much lower pressure loss, the Promass could operate with higher flow rates which result in faster loading times or lower pump energy consumption with same flow rate. With the standardization of this system, Endress+Hauser provides to customers an outstanding solution and competitive price.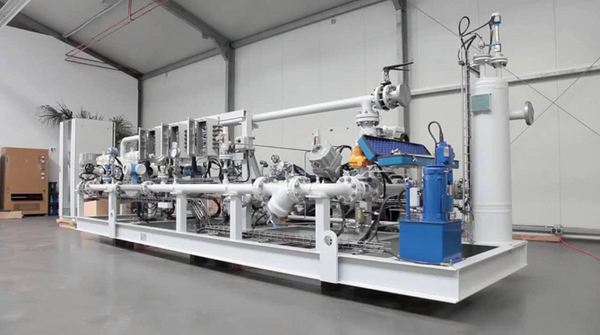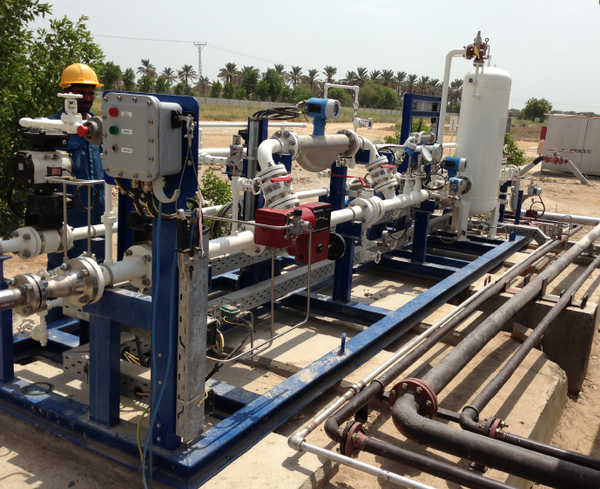 3. Blending products
The Endress+Hauser blending system has the ability to integrate up to four component blends. This system was designed as a Skid and calibrated at the factory before shipment. Customers using this solution will be assured of the accuracy and ability to install the system quickly.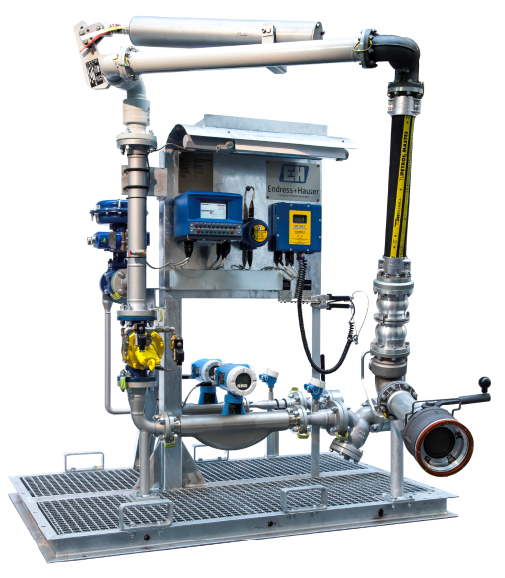 Please contact us at sales@nkengineering.com.vn if you need any assistance.