Endress+Hauser Tank Gauging
NK Engineering Co. Ltd, the representative of Endress+Hauser in Vietnam, supplies Tank Gauging solution with high accurate-intelligent measuring instruments. This solution is suitable for the trend of industrial modernization (Industry 4.0) and meets standard decree 67/2020 in Vietnam.
The system consists of field device and the data collection system, computation, data display in control room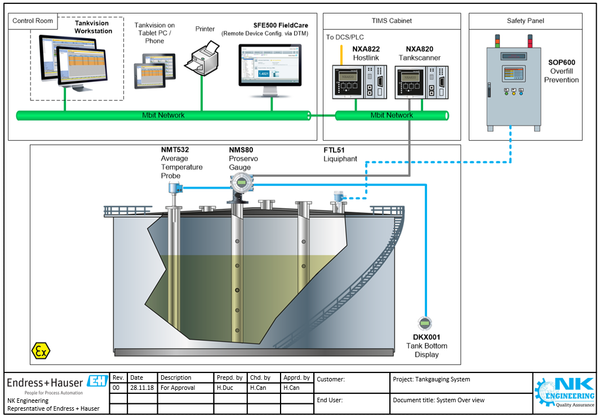 Detailed structure of Endress+Hauser Tank Gauging
1. High Accurate Measuring Instrument
Tank Gauging system has a variety of instruments with different measuring principles suitable for each application, the most important instrument is the Level Transmitter. So that Endress+Hauser supplies Radar and Servo measuring technology used most in Oil & Gas industry:
– Level Transmitter Proservo NMS8: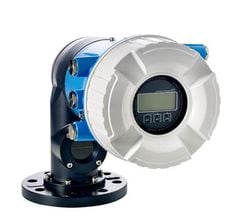 Level Transmitter Proservo NMS8
Proservo NMS8 uses Servo principle with the best accuracy in current market. With highest accuracy ±0.4mm, Proservo NMS8 was certified for custody transfer application on global. It measures many values: Level, density, interface, datum plate. In addition, proservo NMS8 is independent on Stilling well structure, not affected by physical properties of the fluid, and, fastest calibration (max 10 min/tank) without empting the tank.
– Level Transmitter Radar NMR8:
Level Transmitter Radar NMR8
Level Transmitter NMR8 uses Radar principle with high accuracy ±0.5mm. NMR8 was certified for custody transfer application on global. With Non-contact measurement NMR8 is able to be installed in stilling well or free space. Moreover, flange size can be reduced down to 2 inches, suitable for corrosive or build up applications.
2. Flexible Software
The software includes full features of a tank monitoring system such as monitoring, alarm, report, real time trend, historical trend, data storage… In addition, it brings more benefits to customers when software is integrated to the data concentrator:
– No software license required
– Certified by the NMI, PTB, VMI
– Modular design, easy to integrate/upgrade without reprogramming
– Using web browser to configure and calibrate instrument without software installation
– The instrument is configured from the control room, reduce onsite time
– At the same time, customer can access 10 users from any computer when access is granted.
– Integrating standard table (API / ASTM / IP) and tank trap table
– Operating screens are pre-programmed or customized
– OPC Data Access server (3.0) for Windows PC Integrated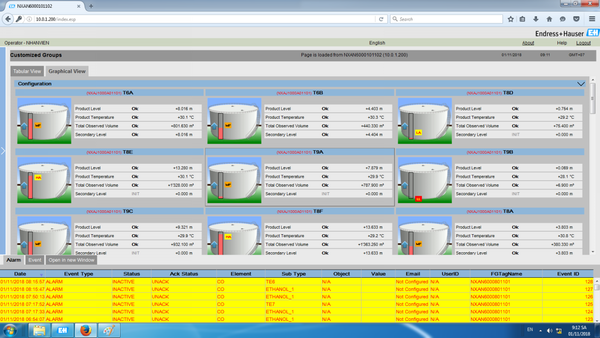 Main display
Tank Detail
Remote instrument control
Field device reference pictures: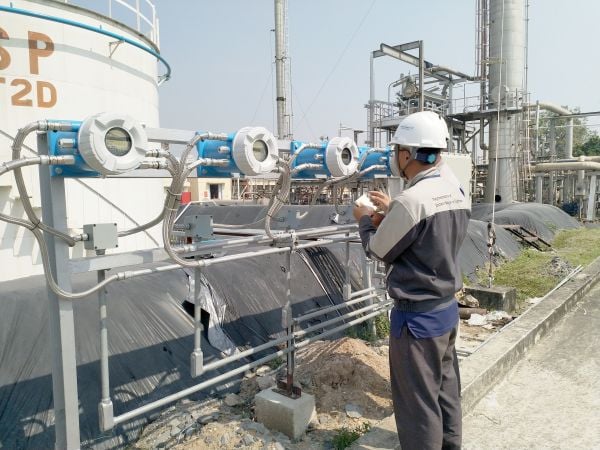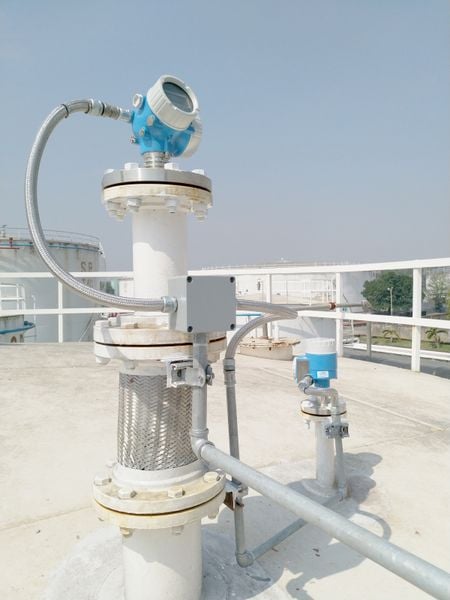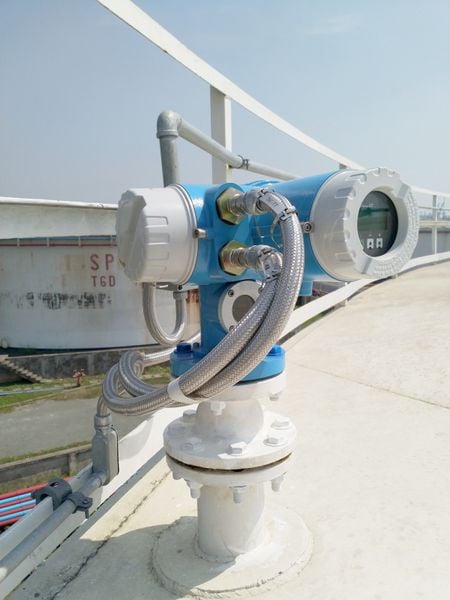 Our capacity profile: Click
Please contact us at sales@nkengineering.com.vn for more assistance.