Bunkering System
Bunkering system solution installed on large tankers or on barges. The device can be mounted below or on the deck. In the past, the use of a level meter via a radar or a hand ruler to measure the volume of goods as well as the error of converting from volume to weight led to inaccurate measurements. The use of current level measurement when there is a discrepancy in the calculation between the two parties also causes the waiting time of ships at the ports of entry and exit.
Today, with the need to accurately measure the delivery of goods of the ship as well as the measured value is calculated directly by weight and has a monitoring system at the control room, approved by the ship owner and owners, therefore, Endress + Hauser developed the Bunkering solution as follows: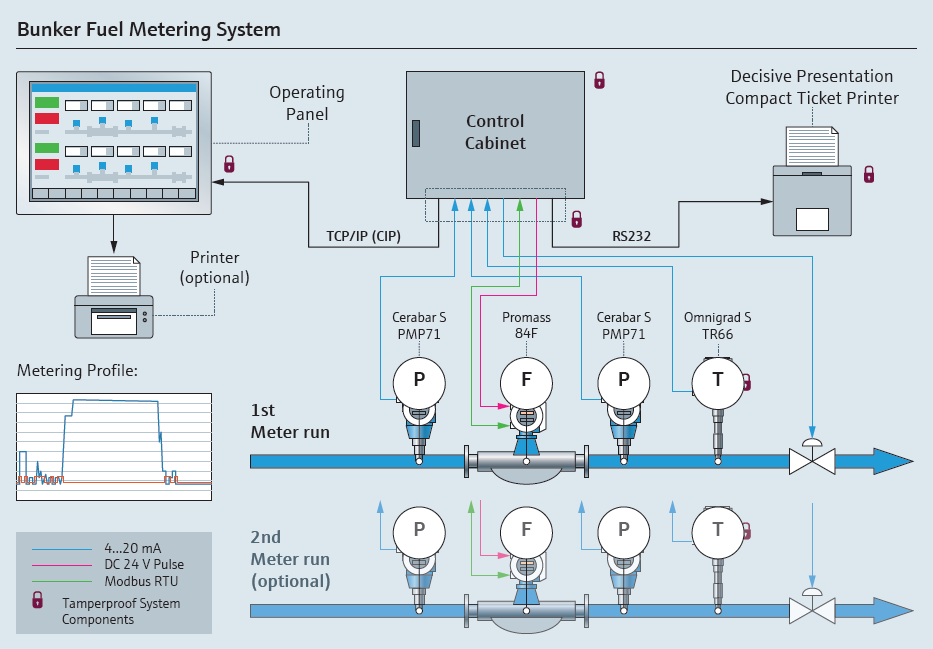 The system includes Coriolis Flowmeter, 2 pressure gauges, 1 temperature measuring device. All signaled to the electrical cabinet. On the electrical cabinet is a device for calculating and storing, printing the results after importing and exporting.
Does the use of the Bunkering solution allow operators to track and monitor the import and export process, delivery history and know if there are any problems in measurement?