Leak Detection Solution For Cooling & CO2 System
1. Introduction of the ammonia cooling system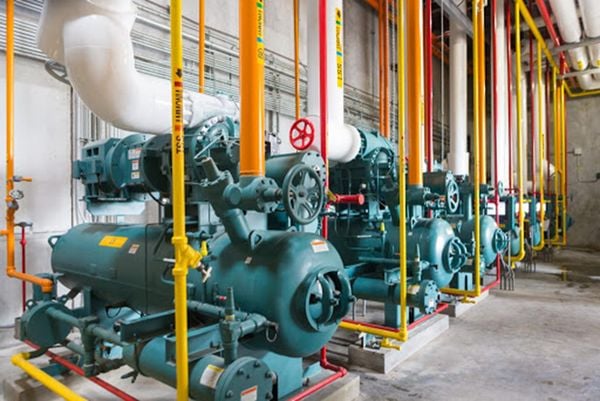 The ammonia cooling system is widely used in many industries. In particular, this system is very important for Food & Beverage Industry like Beer, Beverage, Dairy, …
2. Risk of ammonia poisoning in cooling area and how to avoid them
Ammonia is an inorganic compound which has molecular formula – NH3. Under standard conditions, NH3 is a poisonous and colorless gas that has pungent odor and can be dissolved in water by forming hydrogen bonds with water molecules (Under normal conditions 1 liter of water dissolves 700 liters of ammonia). NH3 has great polarity because the NH3 molecule is easily liquefied.
In fact, in the living environment, working and daily life, most of people can inhale NH3 through the respiratory tract. It can also enter the gastrointestinal tract or directly contact with the skin. If the concentration of NH3 exceeds the permission, it will cause human poisoning.
Currently, Occupational Safety and Health Administration regulates: Exposure limit of NH3 in the air up to 15 minutes at 35 ppm or 8 hours at 25 ppm. Therefore, the requirement to detect ammonia leakage in cooling system is especially important. In place where there is a risk of NH3 leakage, it is necessary to have warning system and troubleshooting tools.
NK Engineering Co., Ltd is a reliable partner with extensive experience about designing and installation of measuring systems, providing toxic chemical leak detection solution, safety warning system as well as professional troubleshooting measures. Recently, we have completely installed an automatic leak measuring system for ammonia and CO2 at Carlsberg Vietnam Brewery.
The system includes:
The ammonia sensors for leakage detection that installed in high risk of leakage locations

Control cabinet with Beckhoff's CX8190 PLC

Webserver system to monitor online and send alerts to the operator and technical management department
The system will automatically measure the ammonia leakage, give warnings and control the fans according to each level of ammonia concentration. In addition, the system will automatically interlock with the cold system to shutdown when a leak occurs (Ammonia is greater than 1,000 ppm). In addition, the system also integrates sensors to measure CO2 leakage of the CO2 system.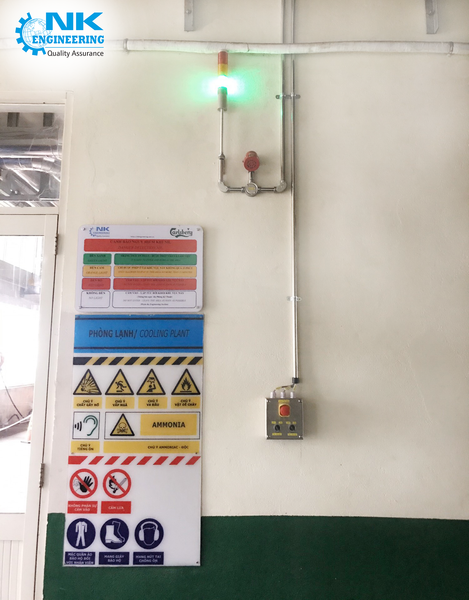 The warning system is outside the ammonia cooling room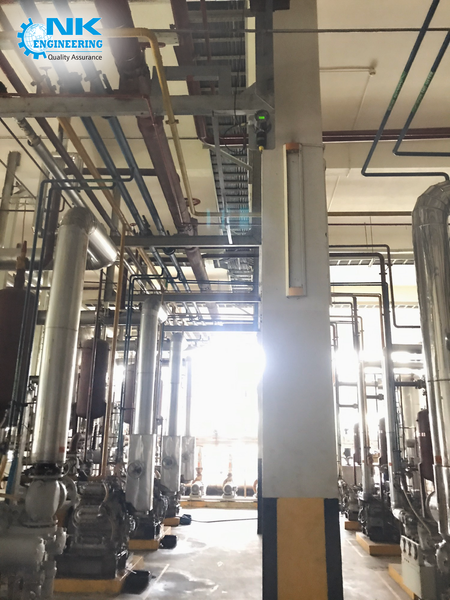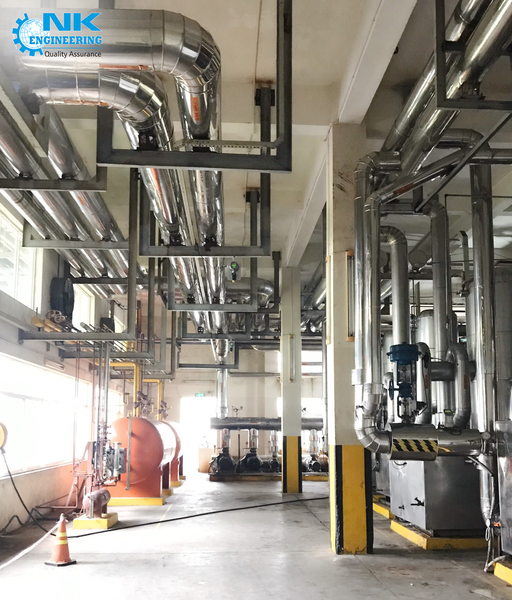 Install sensor to measure ammonia leakage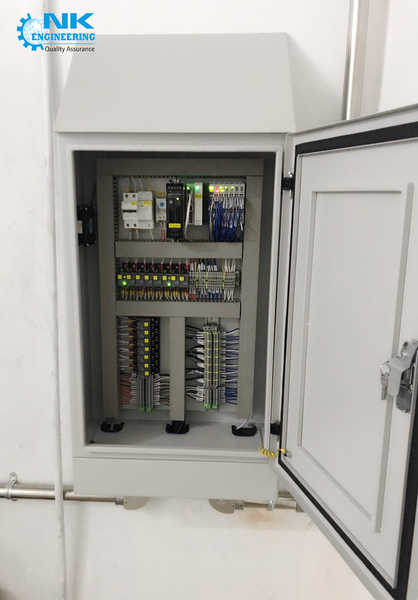 The control cabinet of the ammonia and CO2 leakage measuring system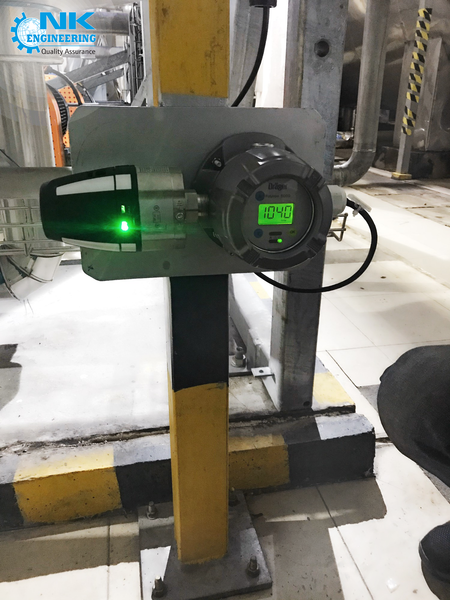 Install sensor to measure CO2 leakage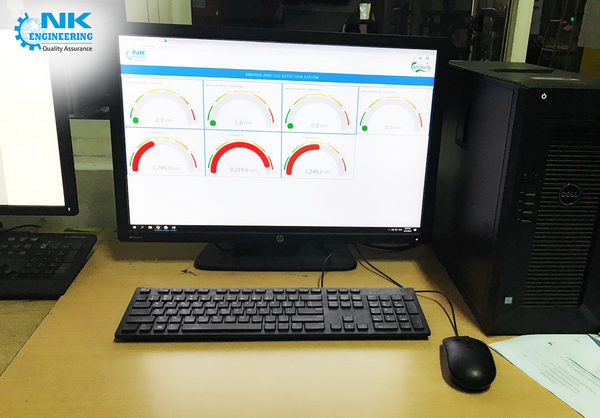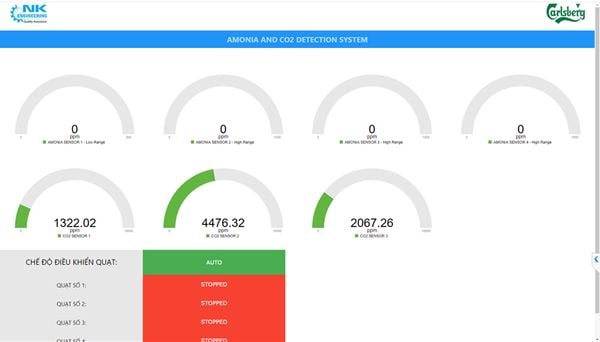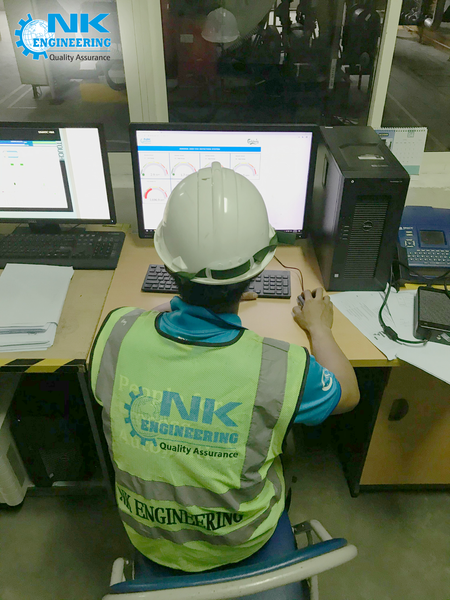 Webserver monitoring display