Sru2 Project – Upgrading The Capacity Of Dung Quat Refinery
Dung Quat Refinery is the first large-scale grassroots refinery in Vietnam. It plays an important role in the country's energy security over decades.
When the demand increased, Binh Son Refining & Petrochemical Co. Ltd. (BSR), a subsidiary of state-owned Vietnam National Oil & Gas Group (PetroVietnam), was planned a project to maximize plant availability, namely " Additional Sulfur Recovery Unit Project – SRU2". The operation of SRU2 will increase the capacity of sulfur recovery of Dung Quat Refinery up to 18 tonnes per day instead of 5 tonnes per day earlier.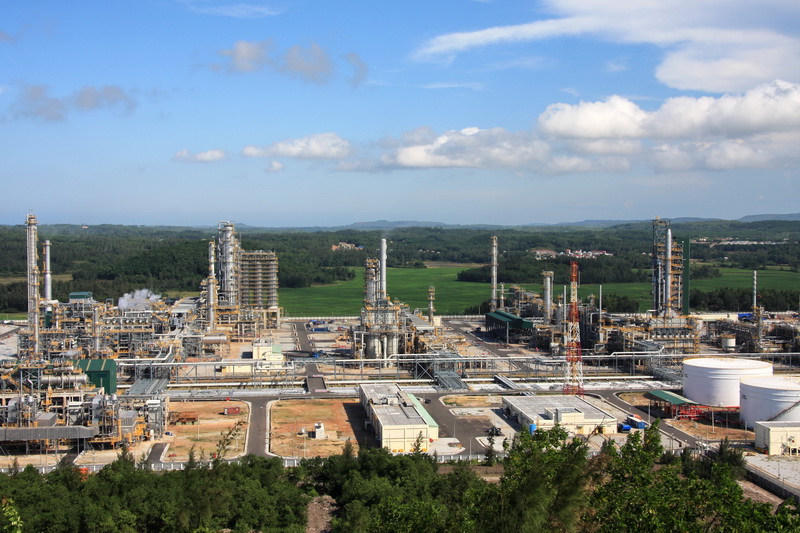 Dung Quat Refinery
JSC Vietnam Limited – EPC Contractor has been awarded a contract for upgrade and expansion with the capital of 3.5 million USD. In this project, NK Engineering and Endress+Hauser participated in supplying instruments for JGC Vietnam with two main packages:
1. Flow meter package – Vortex flow meter:
Flow meter package includes gas flow meters – Vortex, applying the eddy current principle and integrating two sensors in one device (the Dual Sensor). All Endress+Hauser instruments with cutting-edge technologies and high accuracy are strictly traceable and accredited to national and international standards for applications in the oil and gas, chemical industries.
2. Transmitter package:
This package includes 137 devices including 84 DP Flow, DP Level flow meter, Guided Radar, Pressure and 53 Temperature measuring devices. All equipment are manufactured and inspected in Germany, then deliver to JGC Vietnam in March 2015 for installation, commissioning.
JGC Vietnam Limited
JGC Vietnam is a subsidiary of JGC Japan, the current contractor for construction of Plant No. 2 – Nghi Son Refinery, Thanh Hoa province, and Plant No. 3 – Vung Ro Refinery, Phu Yen province. JGC Vietnam is a big, reliable partner of NK Engineering in particular and Endress+Hauser Group in general. We are looking forward to cooperation with JGC in the future.