MONITORING AND CONTROLLING THE CONCENTRATION OF LIME MILK SOLUTION SYSTEM (ºBE)
The process of lime dilution in Sugar Plants is almost performed manually and the raw lime quality is different on each areas, so that the concentration of lime milk (ºBe) which provided to lime mixing tank has large fluctuations. Normally, the measuring and monitoring concentration of lime milk (ºBe) at the mixing tanks is carried out by manual with using mechanical edema to measure the density of lime milk in hour. The sampling period is usually 1 hour per time.
With manual methods, intermittent hourly sampling time and the water supply belongs to the operator's experience that lead to a large fluctuation range of lime milk from 4-10(Be).
The concentration of lime milk changes in large fluctuation continuously is one of the causes of instability in pH value to neutralizing lime, causing instability in technology.
Based on the actual demand of An Khe Sugar Factory, we have completely designed, installed and put into operation the measuring system, automatic monitoring and lime milk concentration controlling (Be). The system is designed with measuring devices of Endress+Hauser directly installed on the lime milk mixing tank.
– Automatic density measuring device Liquiphant FTL51, integrated Protection Tube with automatic cleaning system
– Thermometer TR10 for compensation in lime milk concentration calculation (Be)
– The Density Computer FML621 automatically calculates lime milk concentration (Be)
– High level detector instrument to automatically control pump system and valve to prevent overfill
– Low level detector instrument – Liquipoint FTW33 to control the supply of lime into the tank. The device is designed to be suitable for the high build up medium
In addition, the system is also equipped with PLC control cabinet, HMI interface, control valve and alarm to alert. The system has been put into operation officially to help the plant automatically control the concentration of lime milk in the range of 7-8 Be, thereby, ensuring the pH value of the neutralization process is stable.
The system allows the operator to set up the value of controlled lime milk concentration (Be).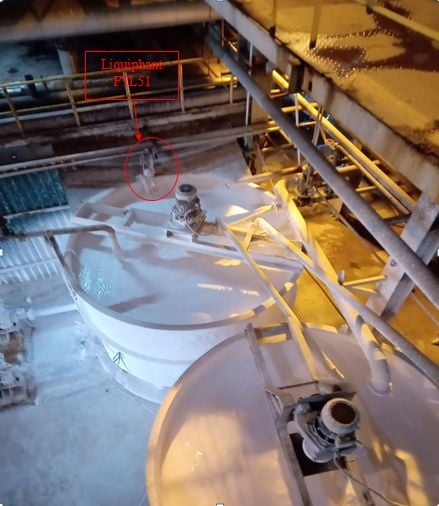 Lime milk mixing system installation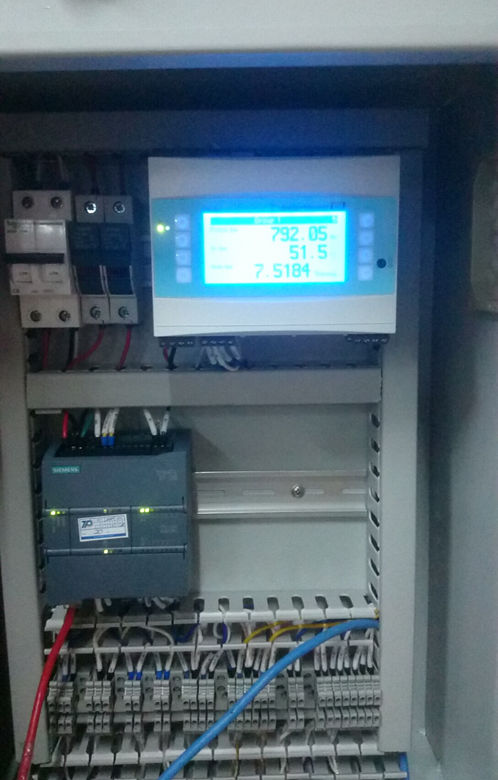 Control cabinet and Density Computer FML621 Calculator
Lime milk control cabinet
Monitoring HMI interface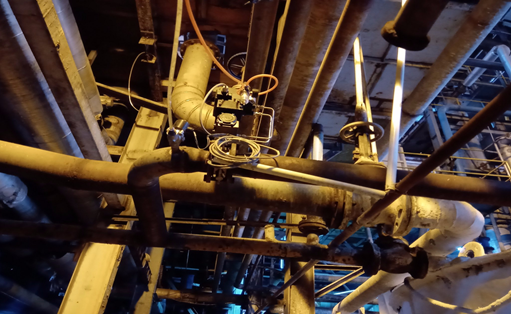 Control valve for feed water into lime milk dilution
Please contact NK Engineering expert team at sales@nkengineering.com.vn for more assistance.