Tank Gauging Solution in Petrol Application
Keep your tank farm running safe, smooth and successful
The challenges
With the long-term vision of sustainable development, one of our giant customers in Oil & Gas industry in Vietnam – PV Oil has invested in a standard inventory manage­ment system for many years. In the context of fluctuation in Oil & Gas industry all over the world, they would like to upgrade tank gauges to the system on an as-needed basis as well as to solve their concern of resource losses. They required a reliable tank gauging technol­ogy and expected a best achievable accuracy with little modifications to existing tanks.
Our solution
We were acutely aware these challenges and offered them a comprehensive inventory monitoring solutions based on Endress+Hauser New Tank Gauging Platform, with the key product Radar measurement Micropilot NMR84.
Micropilot NMR84 is used for custody transfer and inventory control applications with NMi, PTB approvals, and maximum reliability through accuracy up to ±0.5mm (±0.02"). It meets the relevant requirements according to IEC 61508 up to SIL3 for high level of safety. In Vietnam, NK Engineering also has been received Certificate of Custody transfer approval for Tank Gauging New Platform, including Proservo NMS80, Radar NMR81, NMR84 by Directorate for Standards, Metrology, and Quality (STAMEQ) and Vietnam Metrology Institute (VMI).
Results
When utilizing Endress+Hauser instruments it is easy to retro fit on existing tanks with minimal changes. It helps to track of how much raw material the customer has on-site, how much storage space they have available through Web-server and allows operations to safely use the maximum tank capacity, relying on that reduces the cost and maximizes plant availability.
Installation of NMR84 in petrol tank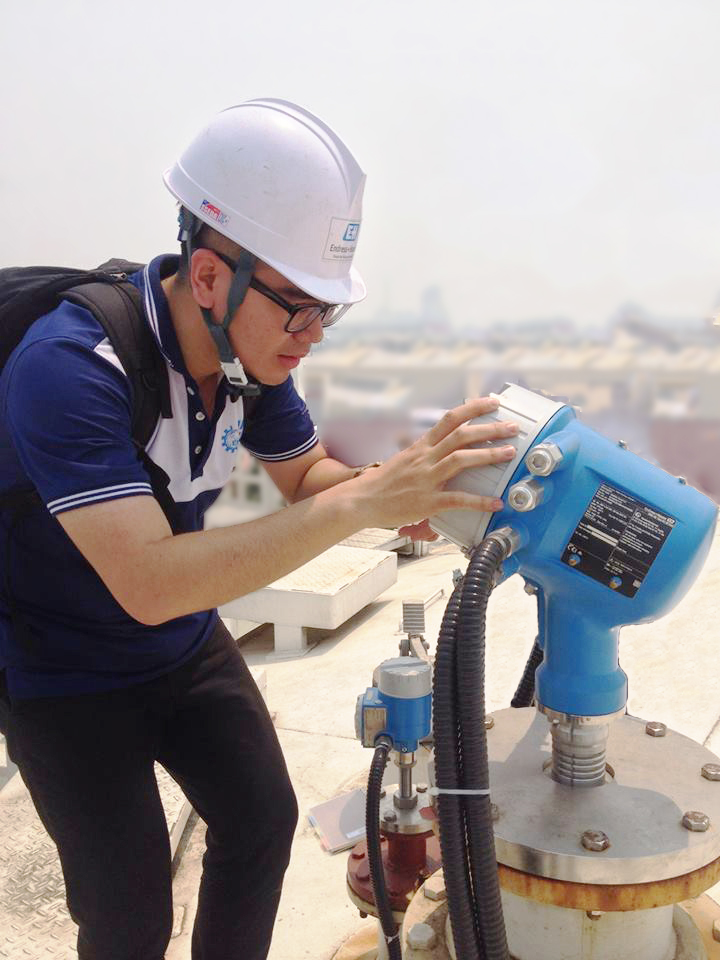 Installation of NMR84 in petrol tank
Please contact NK Engineering expert team at sales@nkengineering.com.vn for more assistance.